Why blogging?
Many people started a blog usually with a purpose on sharing something which they are passionate about. Of course, there are many other reasons on why people blog. Some simply want to earn money which is absolutely correct too.
For me, there are many reason(s) on why I started blogging after quitting blogging for years in Dec 2014. Main reason is my son was born in 2015 and my work life was getting too busy at that time to continue blogging consistently. Haha, this is my last blog if you are interested. For those early Singapore finance bloggers who still remembered me, please say hi in the comments below 🙂
Objective 1&2: Finance Journey + Care Your Present
For my case, I would like to share my Finance Journey as well as how I learnt and grow on the path of "Care Your Present". Take for example, I have moved on from understanding living the moment (see: Most Powerful Way to Live in the Moment) to really truly practicing it (see: Truly understand Living in the Moment now).
Objective 3: Reflection of Own Life Journey
Blogging also gives me a platform to reflect my own life journey (see: Portfolio Update: Feb 2023 and Reflection at half-life (hopefully) mark – 40 Years old) which I can refer back anytime, read and understand /reflect/reminisce how I felt that time when I wrote each article, especially months or years later.
Objective 4: As a Legacy
This site also allowed me to record my personal life story (see: Farewell Mum. You are always in my mind) that I can always go back and refer too or simply keep it as a legacy for my kids.
Maybe in future (hopefully decades later) when I passed on, this blog will be a legacy for my kids to read and understand how their father felt while they were growing up.
Hopefully also one day will be how their mother felt when they are growing up (I am still trying to chip in my wife's help to write some articles on Care Your Present, hope that she will agree).
Practicality of Blogging
Of course, another objective which most bloggers have or those who plan to start a blog is to earn something – it can be referral fees from some services that they are using (Special thanks to those who have used my MoneyOwl Referral and Trust Bank Referral) or even simple advertisement fees. For me, ideally, I hope that it will at least cover my hosting and domain cost.
One of the users brought up a question on how much I am paying for my domain + website hosting in my last post on Side Hustle: Google Adsense finally approved!, I have shared in my reply that it cost me about SGD$135 for 4 years of hosting with Hottinger and SGD$14 per year for domain fees.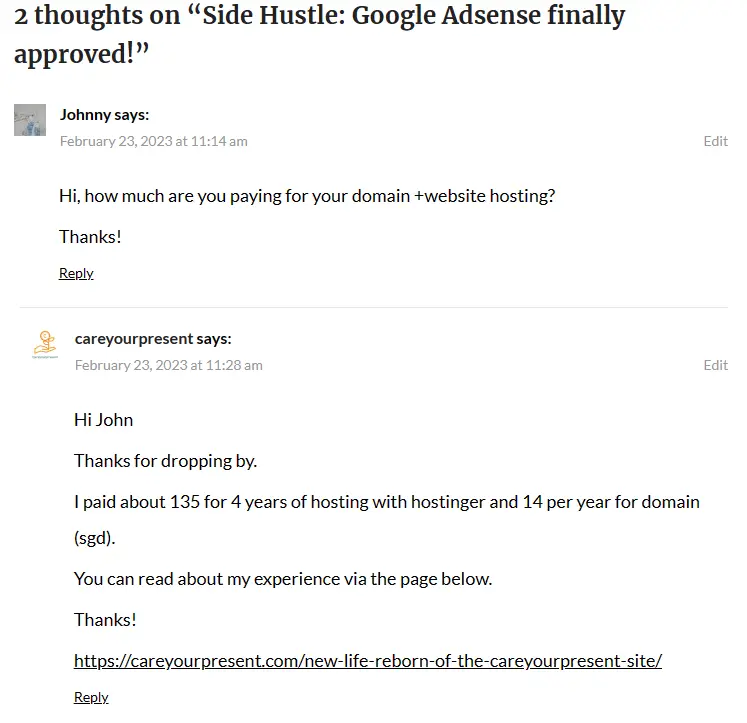 Other Options
Of course, there are other options such as Bloggers.com, WordPress.com, but those are not ideal to me as I can't have an unique domain name, which in my case is "Care Your Present". I strongly believe in this motto, wanted to remind myself to practice and share how I did it. You can read more about my story via the About page. Furthermore, the functionality (e.g Plugins) are very limited for these free blogging options as compared to self-hosting via WordPress.org.
Google Adsense Earnings for the week
As shared in my previous article on Side Hustle: Google Adsense finally approved!, my Google adsense's account was approved last Saturday on 18 Feb 2023. It has just nice been a week.
I noticed that we seldom have bloggers openly sharing their earnings in their blogs to the Public. Perhaps people are more conservative or would like to have more privacy. However, for me, I decided to be transparent and share it to the Public so that in case anyone want to start a blog or have already started a blog can really see if it is really worth it to cover the cost of blogging (monetary vs efforts put in).
Within 1 week since last Saturday, I have published 3 Articles.
Below screenshot is how much I have earned from Google Adsense for this week – SGD$4.25! Barely enough for a meal in food court. For these three articles, I have put in about 4-5 hours. Worth it?
Judge for yourself 🙂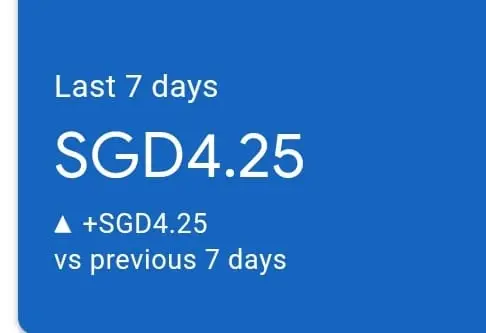 Good articles that you should read!
People are drawn to dividend investing.
Why? Firstly, dividends provide a regular stream of income, allowing investors to receive a portion of the company's profits on a periodic basis. This can be particularly attractive for individuals seeking consistent cash flow or looking to supplement their existing income. Additionally, dividend investing is often viewed as a more stable and predictable investment strategy compared to relying solely on capital appreciation.
I always write and share articles, especially on dividends which many people love them. Do read them!
Alternatively, you can go the right side of my page, there is a search bar where you can simply search "dividend" to see all my articles related to dividends!
Of course, you can search for other things that would interest you such as "Careyourpresent", "Reits", "Side Hustles", "Fixed Incomes", "Savings" etc.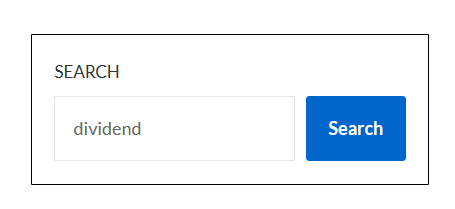 CAREYOURPRESENT
Money just buy you the chance of freedom.
When you are young and working, you exchange time for money. When you are old, you can have lots of money but you can't buy time back, especially the things that you have missed while busying striking out in career. Of course, if you love your career, and consciously know that you are missing out the first time your child walk or talk, that's ok, but if you are the other spectrum, please do something about it.
Your kids grew up and they no longer need you to accompany them. They no longer want to sit on your lap to share/do things with you…all these time you spent in your 9 to 6 or even longer cubicles…can the money that you have earned by you back these?
We always thought we have more time with our old parents, but we are wrong. Time with them is ticking away every day. One day it will suddenly be gone. There is no regret medicine, no reset in time. Gone is gone and cannot come back. No matter you are billionaires or millionaires, you cannot reset this.
We always thought that we have more time with our spouse every day, but we are wrong. One day they will be gone too. When you read this, please go tell your spouse that you love him/her and he or she is the best thing that you ever had in your life.
I have picked out some of the more life reflecting articles of the CAREYOURPRESENT series. Do read them:
You can read more about my articles on Careyourpresent via the Category "Careyourpresent" or simply click "Careyourpresent" via the main menu bar.
REMEMBER:
Love your life daily.
You have one less day with your spouse, parents, children and yourself.
Time is ticking away.
For each passing day,
Enjoy and Treasure your Life!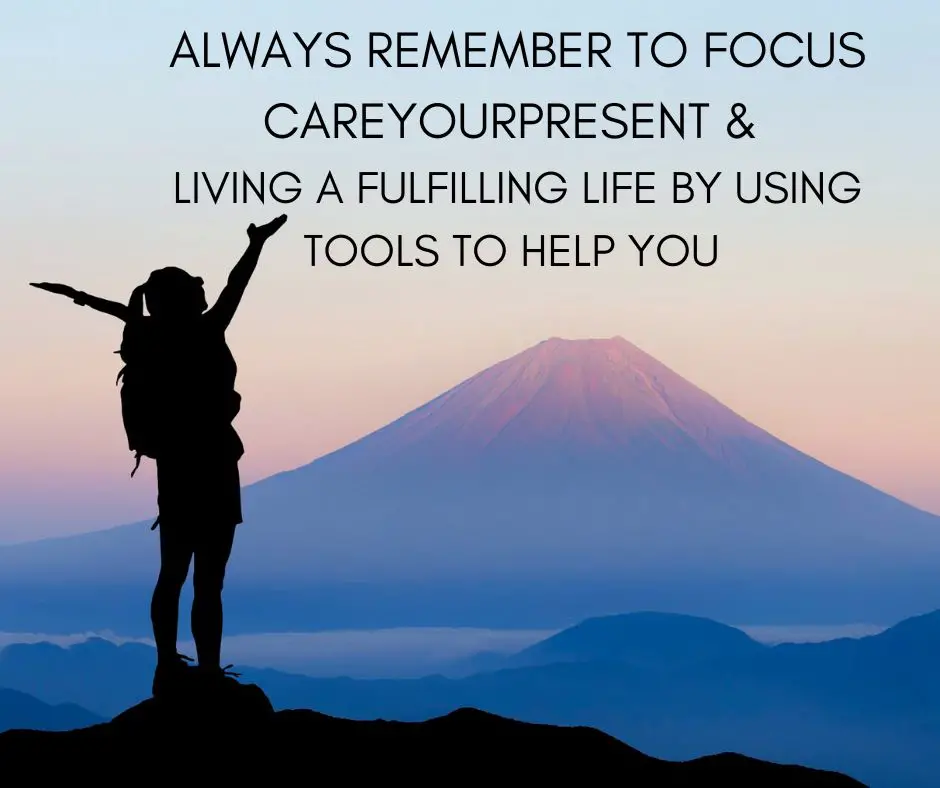 For those who are interested in regular updates of my articles, please join the others to sign up for my free newsletter to has my newest blogposts sent to your mailbox for free!
For real time exclusive updates on market news/life (especially Crypto markets where the news move fast, important news will be shared directly via tweets or telegrams), do also join the platforms below and engage with other like-minded people!
You may also contact me via [email protected].
If you're looking referral codes, do check out my referral and ebook page. Give it a try and who knows? You might end up loving these platforms! To be absolutely fair to all the readers, I am definitely using all these companies and they are useful to me! Likely will be useful to you too!
At the same referral and ebook page, you can also download my free ebooks and other free resources.
For quick references to these resources, you can see below.