Referrrals
If you're looking referral codes, you are in the right place. Give it a try and who knows? You might end up loving these platforms! To be absolutely fair to all the readers, I am definitely using all these companies and they are useful to me! Likely will be useful to you too!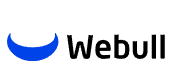 WeBull: A powerful brokerage with nice free welcome gift. You can refer to my guide here on how to signup! 4 Simple step only! Click here to register a new account!

Rakuten Insight Surveys is a survey website that pays you to complete surveys. You can earn money by completing surveys on your phone or computer, and there are plenty of them available! I started this survey side gig few months ago around Nov 2023. There are a couple of surveys every few days after you have created your profile.
With a little effort, you can start earning money simply by sharing your opinions. I'm going to share my experiences with you, explain what I've seen and how much I have earned so far from using Rakuten Insight Surveys.
Trust Bank – a new digital bank. A unique partnership backed by Standard Chartered Bank and FairPrice Group. You can get free bank account with no minimal balance and credit card with no annual fee ever.
Why wait? You will enjoy free $10 FairPrice E-Voucher referral if you sign up via my referral code KNDBPEPT. Simply download the Trust Bank SG App on the App Store or Google Play Store. Tap on "Use referral code" immediately after you start the app and key in: KNDBPEPT

This is another platform that I am using the trade, on ramp, off ramp SGD to Crypto. One good point about this platform is you can do FAST transfer to and from your Singapore Banks. Use my referral link https://crypto.com/app/h92xdfarkq to sign up for Crypto.com and we both get $25 USD 🙂

The commission is very cheap and only cost cents to trade overseas shares and options. Click on the banner above to signup! Referred accounts will receive $1 in IBKR shares for every $100 of value (cash or other assets) added to their account for up to $1000 worth of IBKR shares. Refer to Terms and Conditions for more information.
Directly from the site itself, Interactive Brokers conducts its broker/dealer business on over 150 market destinations worldwide. In its broker dealer agency business, IBKR provides direct access ("on line") trade execution and clearing services to institutional and professional traders for a wide variety of electronically traded products including stocks, options, futures, currencies, bonds, gold, crypto* and funds worldwide. Interactive Brokers Group and its affiliates execute over 1,968,000 trades per day.
I am using FSMOne.com to invest in funds & ETFs (including money market funds). FSM is good due to the low comms and the free transfer from FSM to CDP(typically takes less than a week to transfer). If you do not have an account, you can sign up here.
I am using shopee for majority of my online purchases. When outside at retail shops, I am also using shoppepay to get great discount! Why wait? Join me to save more!
Use my referral code REF-AHW222 to get S$10.00 off your first purchase! Download Shopee now and enjoy hot deals at the best prices! https://shp.ee/q9se4hv?smtt=0.0.3
I am using Hostinger for this site It took me quite a while to research before I decide to use this company. Three key reason(s) that I use this is because they have data center in Singapore, good pricing, fast and responsive 24/7 customer service care to answer any enquiries. If you wish to shift your hosting plan to this company, do feel free to use my referral link. You will receive 20% from the purchased hosting plan price. Do note that the Criteria for new referrals are as follow:
Your referral has to be the first time purchase
Referred customer purchases hosting plan (except for email and cPanel hosting) for at least 12 months
Client did not refund and is active for at least 45 days
Free Ebooks
Free downloads to supercharge your investment journey. Please click the images to download.