Side Hustle
I have been sharing about side hustle in my articles recently. In this ever-changing volatile world, it is good to have additional income. In my article on Side Hustle Review on how much I have earned – Rakuten Insight Surveys, I have shared how much I have earned from doing surveys. Another common income that we can get is blogging income. Of course, this is difficult compared to the hours that need to put in.
However, my main objective of this site is not to get ad income. It is a good to have and of course a bonus for me. My main objective is to share my views and knowledge to the world and as platform to record my own thoughts. I hope people will not make the same mistakes that I have made in my investing careers as well as in life.
Some of the articles that I myself have read a couple of times to remind myself that I must lead a fulfilling life recently are Farewell Mum. You are always in my mind and Truly understand Living in the Moment now.
Anyway, in this article, I will share a bit more about Google Adsense and my application process.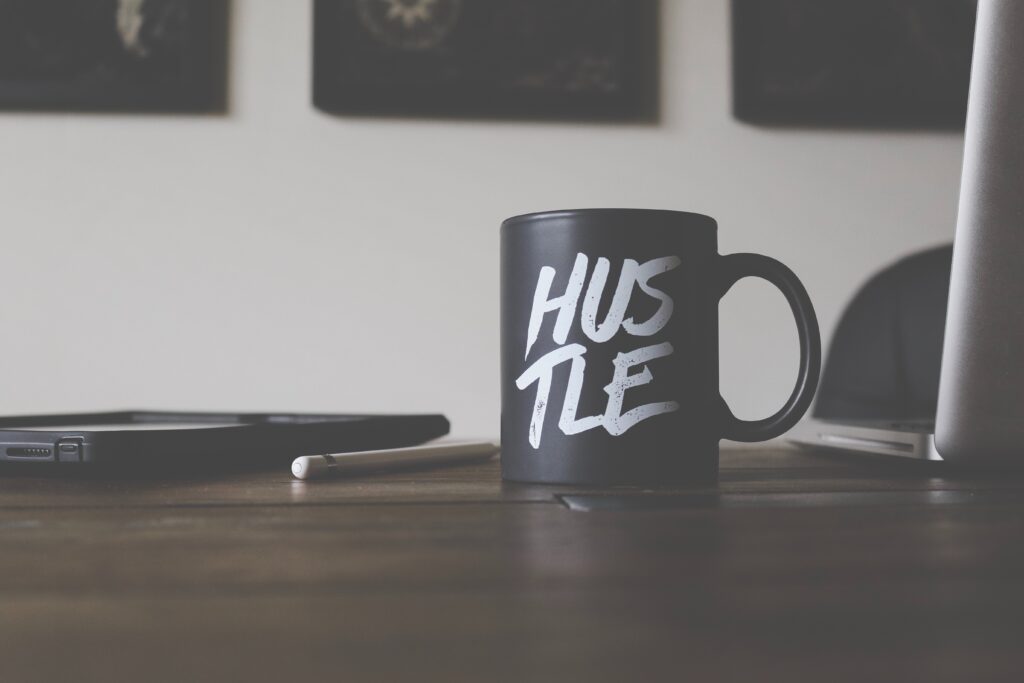 Background
A little background about me. I was a financial blogger 10 plus years ago but stopped blogging after I became busy with works and newborns. I still vivid remembered chatting actively with AK71, Bullythebear etc previously. It was a fun period, but life goes on.
In March 2022, I decided to start blogging again to share my views of the financial world as well as sharing about Care Your Present which I realized that many people are missing out this important part in the journey to pursuit more and more wealth.
Previously I was using blogger.com but I realized that WordPress are getting lots of traction, hence I decided to start this site using wordpress.com in March 2022. I have actually paid for the careyourpresent.com domain with WordPress.com but I realized that WordPress.com only allowed redirection of domain instead of pointing to the direct domain unless I purchased their plans. Additionally, I can't install plugins.
After writing and blogging for few months and some research, I realized that it is better for me to move to wordpress.org. Better to pay for self-hosting and domain such that I can have more functionality and the options to install plugins.
Hence, on 28 November 2022, I have moved my site from wordpress.com to the current site with wordpress.org. For those who are interested, you can read New Life – Reborn of The Careyourpresent Site.
Ad Income
Since hosting and domains cost money, I thought that I can apply for Google Adsense for some ad income to cover the cost too. I understand that the income will be very small as compared to the effort (hours) put in to write the articles, but it is better than nothing. It's always good to cover some cost!
Short Review about Google Adsense
In case you are not aware of what is Google Adsense. Let me share a bit about it.
Google AdSense is an advertising network. The AdSense program allows monetization of website content, which means you earn money when someone clicks on the links on your site, not when they buy something from the other site.
The Ads that appear on Google AdSense are targeted with keywords so that they are relevant to your site's content, which means they will always be relevant and never look spammy or annoying. You don't have to sell products or services on your site; instead, the ads will generate income for you.
Why Google Adsense?
There are many advertising companies in the market but why did I choose Google Adsense?
Firstly, as a newbie to web hosting and advertising, this is one of the most common platforms that I have heard of. I have read up on some other companies but the pageviews are too high for my case. I must continue to work hard and write good articles. Of course, I have tried to apply to other companies too, maybe I will share more in future after I get my approval.
The application process
After migrated my site over on 28 November 2022, I went on to apply Google Adsense. I tried a few times since December 2022 but keep getting rejection with the reason(s) given mostly as low value content, violation of some contents etc.
However, I just continue to write and never give up. I reviewed my contents and make sure the contents are unique and of high quality. After searching online, I realized that the site needs to put up privacy and disclaimer policies, about us, contact information clearly etc. Each article should be around 1000 to 1500 words.
On 17 Feb 2023, I reapplied again and finally on 18 Feb 2023, I got this!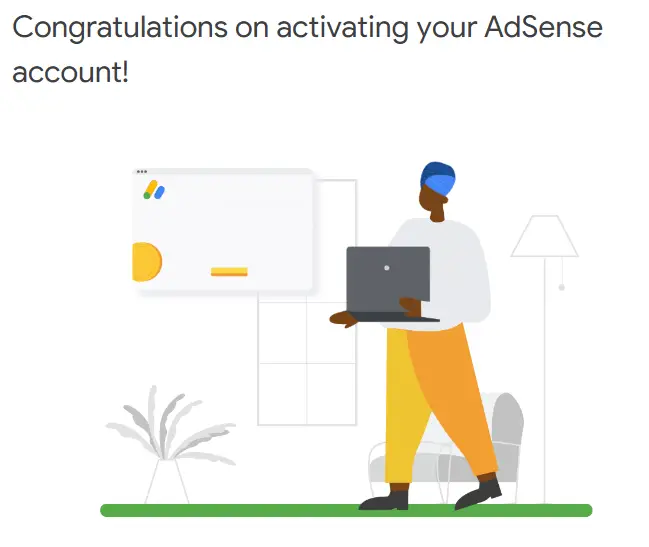 Conclusion
This is a relatively shorter post. Usually, I would write least 1000 words and above, but this article is only close to 1000. However, I just wanted to be transparent and let readers know that I have applied and obtained approval from Google Adsense. That's why you started seeing Ads in this site few days ago. Please continue to visit my site. I hope the contents are useful to you. Do comments and share your views too.
Anyway since Saturday, to be utmost transparent, the ad income is 4c. It's a good start although far way lesser than my daily dividend/other income.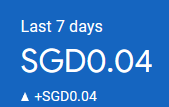 Lastly, I hope to end this post saying that we should live every day to the best of our life and stay positive. Please live as though every day is your last.
Market will start to get volatile, stay safe and be happy.
Good articles that you should read!
People are drawn to dividend investing.
Why? Firstly, dividends provide a regular stream of income, allowing investors to receive a portion of the company's profits on a periodic basis. This can be particularly attractive for individuals seeking consistent cash flow or looking to supplement their existing income. Additionally, dividend investing is often viewed as a more stable and predictable investment strategy compared to relying solely on capital appreciation.
I always write and share articles, especially on dividends which many people love them. Do read them!
Alternatively, you can go the right side of my page, there is a search bar where you can simply search "dividend" to see all my articles related to dividends!
Of course, you can search for other things that would interest you such as "Careyourpresent", "Reits", "Side Hustles", "Fixed Incomes", "Savings" etc.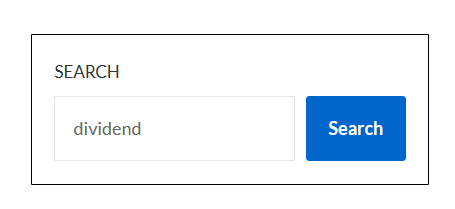 CAREYOURPRESENT
Money just buy you the chance of freedom.
When you are young and working, you exchange time for money. When you are old, you can have lots of money but you can't buy time back, especially the things that you have missed while busying striking out in career. Of course, if you love your career, and consciously know that you are missing out the first time your child walk or talk, that's ok, but if you are the other spectrum, please do something about it.
Your kids grew up and they no longer need you to accompany them. They no longer want to sit on your lap to share/do things with you…all these time you spent in your 9 to 6 or even longer cubicles…can the money that you have earned by you back these?
We always thought we have more time with our old parents, but we are wrong. Time with them is ticking away every day. One day it will suddenly be gone. There is no regret medicine, no reset in time. Gone is gone and cannot come back. No matter you are billionaires or millionaires, you cannot reset this.
We always thought that we have more time with our spouse every day, but we are wrong. One day they will be gone too. When you read this, please go tell your spouse that you love him/her and he or she is the best thing that you ever had in your life.
I have picked out some of the more life reflecting articles of the CAREYOURPRESENT series. Do read them:
You can read more about my articles on Careyourpresent via the Category "Careyourpresent" or simply click "Careyourpresent" via the main menu bar.
REMEMBER:
Love your life daily.
You have one less day with your spouse, parents, children and yourself.
Time is ticking away.
For each passing day,
Enjoy and Treasure your Life!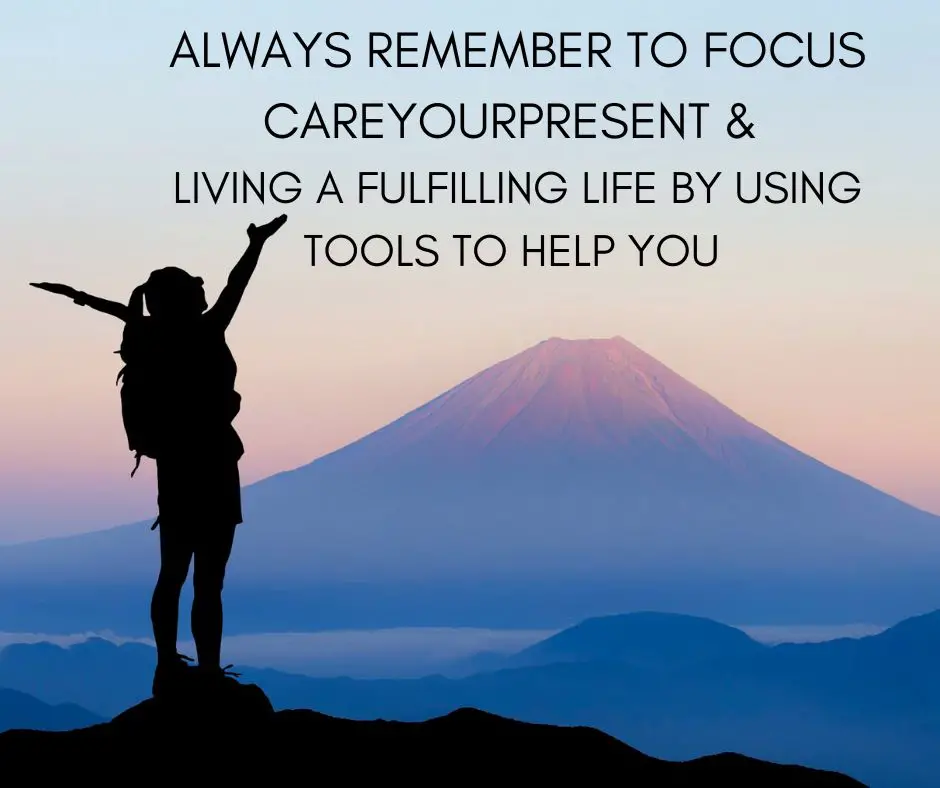 For those who are interested in regular updates of my articles, please join the others to sign up for my free newsletter to has my newest blogposts sent to your mailbox for free!
For real time exclusive updates on market news/life (especially Crypto markets where the news move fast, important news will be shared directly via tweets or telegrams), do also join the platforms below and engage with other like-minded people!
You may also contact me via [email protected].
If you're looking referral codes, do check out my referral and ebook page. Give it a try and who knows? You might end up loving these platforms! To be absolutely fair to all the readers, I am definitely using all these companies and they are useful to me! Likely will be useful to you too!
At the same referral and ebook page, you can also download my free ebooks and other free resources.
For quick references to these resources, you can see below.