Our Life only have 5 Short Days
I came across this old article's online few days ago and I thought I should share it. However, this article is in Chinese, hence I have translated it for those who can't read Chinese. Do read it, digest and hope that you will live a better life.
Original Article in Chinese – 人的一生,只有5天
(Extracted from https://www.chinesewords.org/lifelessons/32956-758.html)
人生有五天:前天、昨天、今天、明天、后天,我們應該過好每一天。
1、感謝前天
前天是我們無法選擇的,對生命的存在我們應該心存感激,感謝父母給了自己寶貴的生命,把我們帶到這個美好的世界,可以看到晨輝落暮,可以感受生命精彩,盡享生命的樂趣。
2、總結昨天
昨天是我們行走的軌跡,在這里有過快樂、幸福和成功,也有痛苦、不幸和失敗,但在哪里跌倒就在哪里爬起來,昨天的失敗是明天成功的基礎,不能放棄學習,更不能放棄進步。
3、把握今天
今天應該倍加珍惜,好好學習,多多實踐,讓自己腳踏實地向前走。昨天已經過去,明天尚未到來,能擁有的就是今天。只有今天辛勤的耕耘,才有明天豐碩的成果。
4、追求明天
明天是充滿希望的未來,對我們有著十足的誘惑,理想只有在今天埋下,才能在明天實現。
5、不懼后天
因為今天、昨天我們已經認真度過,我們的后天就會是精彩的,對后天又何懼之有?后天是事物發展的必然規律,就像白天和黑夜永遠不能分開。
人生中的每一天,都應該好好珍惜,不在追思昨天中躊躇不前,不在期待明天中守株待兔,只有在今天的日子中踏踏實實地度過,把今天牢牢地抓在手中才不會愧對生命的意義。
Original Article in Chinese – 人的一生,只有5天
There are five days in life: the day before yesterday, yesterday, today, tomorrow, and the day after tomorrow. We should live each day well.
Thank you the day before yesterday
We cannot choose the day before yesterday. We should be grateful for the existence of life. We should thank our parents for giving us precious life and bringing us to this beautiful world – enjoying the joy of life.
Summarize yesterday
Yesterday is the track we walk. There have been joy, happiness and success here, as well as pain, misfortune and failure, but we can get up wherever we fall. Yesterday's failure is the foundation of tomorrow's success. We can't give up learning, let alone give up progress.
Treasure today
Today should be cherished doubly, study hard, practice a lot, let yourself move forward in a down-to-earth manner. Yesterday has passed, tomorrow has not yet come, what you can have is today. Only today's hard work will produce fruitful results tomorrow.
Pursue tomorrow
Tomorrow is a future full of hope, full of temptations for us, ideals can only be realized tomorrow if they are planted today.
Not afraid of the day after tomorrow
Because today and yesterday we have spent seriously, our day after tomorrow will be wonderful, why should we be afraid of the day after tomorrow? The day after tomorrow is the inevitable law of the development of things, just like day and night can never be separated.
Every day in life should be cherished, don't hesitate in thinking about yesterday, don't wait for tomorrow in anticipation, only spend today's day in a down-to-earth manner, and hold today firmly in your hands so that you won't be ashamed meaning of life.
Don't worry about past, worry about future, but CARE YOUR PRESENT and truly live in the moment
Some lessons learnt:
Good articles that you should read!
People are drawn to dividend investing.
Why? Firstly, dividends provide a regular stream of income, allowing investors to receive a portion of the company's profits on a periodic basis. This can be particularly attractive for individuals seeking consistent cash flow or looking to supplement their existing income. Additionally, dividend investing is often viewed as a more stable and predictable investment strategy compared to relying solely on capital appreciation.
I always write and share articles, especially on dividends which many people love them. Do read them!
Alternatively, you can go the right side of my page, there is a search bar where you can simply search "dividend" to see all my articles related to dividends!
Of course, you can search for other things that would interest you such as "Careyourpresent", "Reits", "Side Hustles", "Fixed Incomes", "Savings" etc.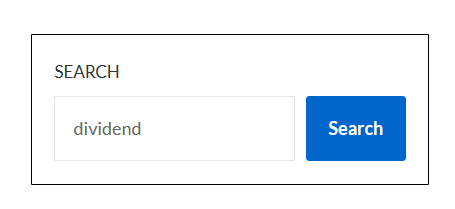 CAREYOURPRESENT
Money just buy you the chance of freedom.
When you are young and working, you exchange time for money. When you are old, you can have lots of money but you can't buy time back, especially the things that you have missed while busying striking out in career. Of course, if you love your career, and consciously know that you are missing out the first time your child walk or talk, that's ok, but if you are the other spectrum, please do something about it.
Your kids grew up and they no longer need you to accompany them. They no longer want to sit on your lap to share/do things with you…all these time you spent in your 9 to 6 or even longer cubicles…can the money that you have earned by you back these?
We always thought we have more time with our old parents, but we are wrong. Time with them is ticking away every day. One day it will suddenly be gone. There is no regret medicine, no reset in time. Gone is gone and cannot come back. No matter you are billionaires or millionaires, you cannot reset this.
We always thought that we have more time with our spouse every day, but we are wrong. One day they will be gone too. When you read this, please go tell your spouse that you love him/her and he or she is the best thing that you ever had in your life.
I have picked out some of the more life reflecting articles of the CAREYOURPRESENT series. Do read them:
You can read more about my articles on Careyourpresent via the Category "Careyourpresent" or simply click "Careyourpresent" via the main menu bar.
REMEMBER:
Love your life daily.
You have one less day with your spouse, parents, children and yourself.
Time is ticking away.
For each passing day,
Enjoy and Treasure your Life!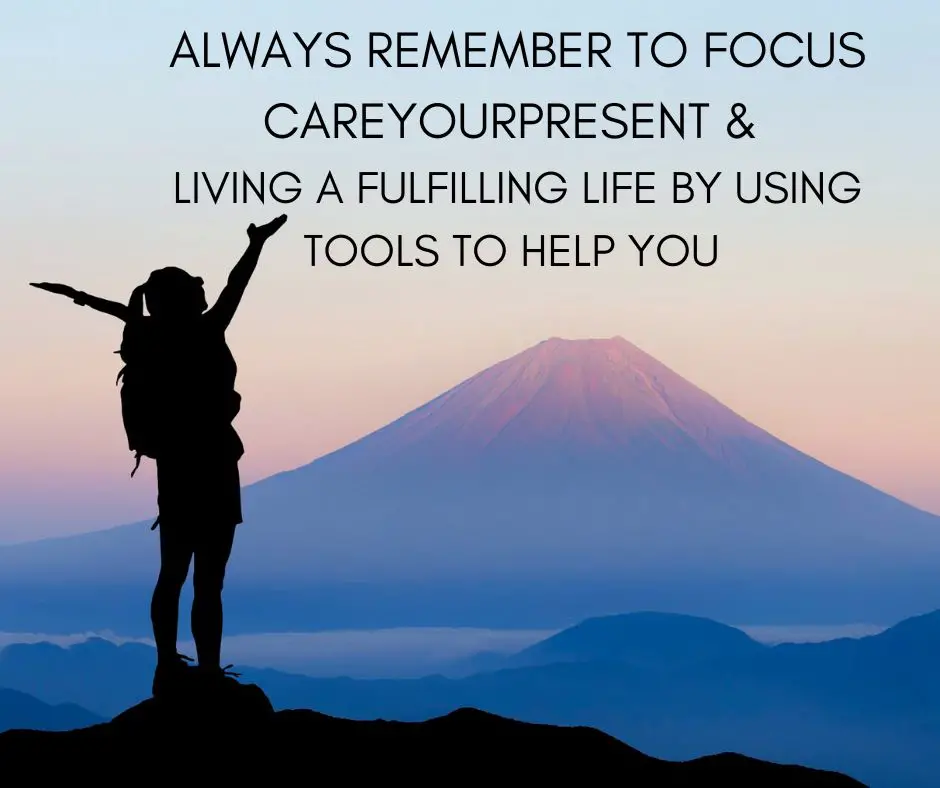 For those who are interested in regular updates of my articles, please join the others to sign up for my free newsletter to has my newest blogposts sent to your mailbox for free!
For real time exclusive updates on market news/life (especially Crypto markets where the news move fast, important news will be shared directly via tweets or telegrams), do also join the platforms below and engage with other like-minded people!
You may also contact me via [email protected].
If you're looking referral codes, do check out my referral and ebook page. Give it a try and who knows? You might end up loving these platforms! To be absolutely fair to all the readers, I am definitely using all these companies and they are useful to me! Likely will be useful to you too!
At the same referral and ebook page, you can also download my free ebooks and other free resources.
For quick references to these resources, you can see below.