Recently, the treasury yields have been increasing. Yield increase means higher cost for businesses who borrows (many businesses do borrow), which indirectly means bad for equities. The risk-free rate for 10 years US treasuries has reached 4.8% this week which spooked out many investors, especially REITs Investors!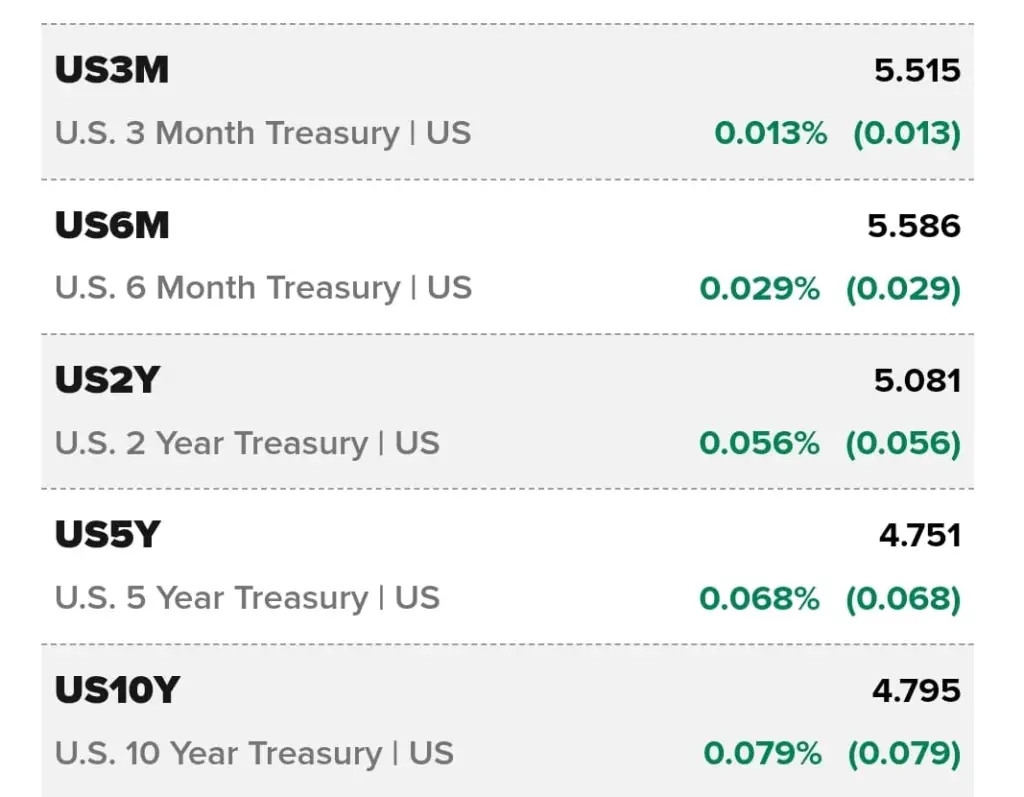 Cut loss and wait time
To many people and what many have posted online – the interest rate is high; Reits DPU dropping; hence, Reit Price drops. The risk-free premium is getting narrower for the highly leveraged REITs, since the 10 years treasuries are 4.8% now. The risk is high, better don't buy. It's better to wait till interest rate cut, situation gets better, price goes up then buy.
Stock market is the only weird place where people rush to exit when there are sales but rushes to enter when the prices are getting more expensive! Isn't this weird? Do you do this when your favorite items are on sales in the supermarket?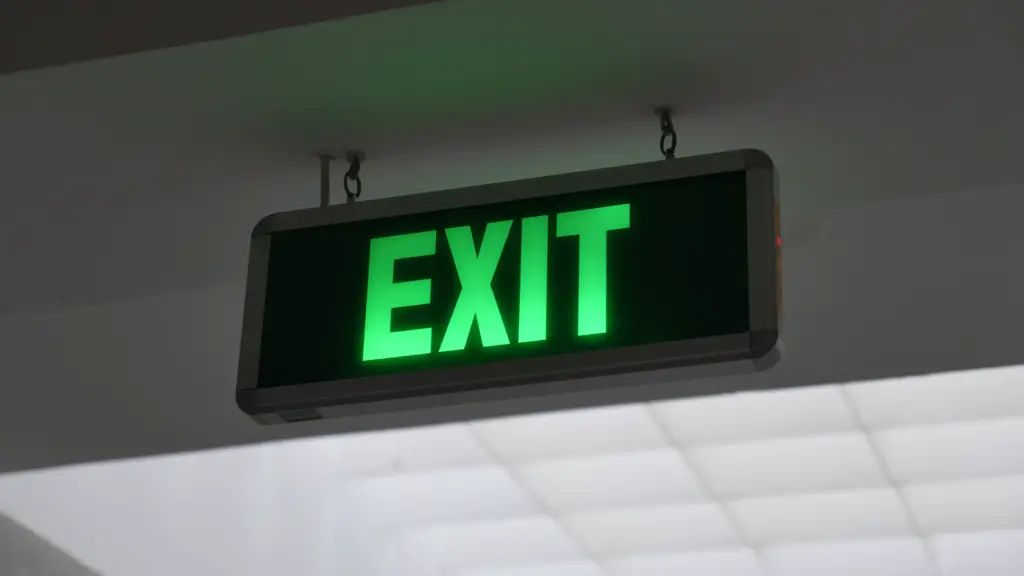 My Actions
These few weeks I have spent small amount of my war chest to do shopping and finally my War Chest dipped below Critical Point! My war chest is now below 50%, at 49.68% now! I have shared my live buys in Twitter, for those interested, can follow and exchange ideas there 🙂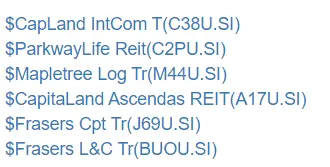 Market Risk
Likely the weeks coming there will be even greater volatility going ahead.
If it down more, I will use more war chest to only buy good companies. If it up more, I may sell some of the recent buy to take profits. The risk is still relatively high for equities now such that it may go down much further, but timing the market is impossible. We could only roughly know what's the macros are heading, plan your portfolio allocation and buy only good companies.
Japanese Interest Rate
Many people only look at US interest rates.
Don't forget about Japanese Interest Rate. 10-year Japanese Government Bond Yield has hit a new decade high at 0.80%. BOJ may not be able to maintain their yield curve control or QE any further. Eventually 1% or higher rate will reach sooner than you think.
The chance for the massive decline in global world liquidity due to dwindling yen carry trade is getting higher. Many highly leveraged companies (especially those who are swimming naked) running into issues will be getting higher each day. Imagine the massive pull out of billions of global foreign investments… what will happen?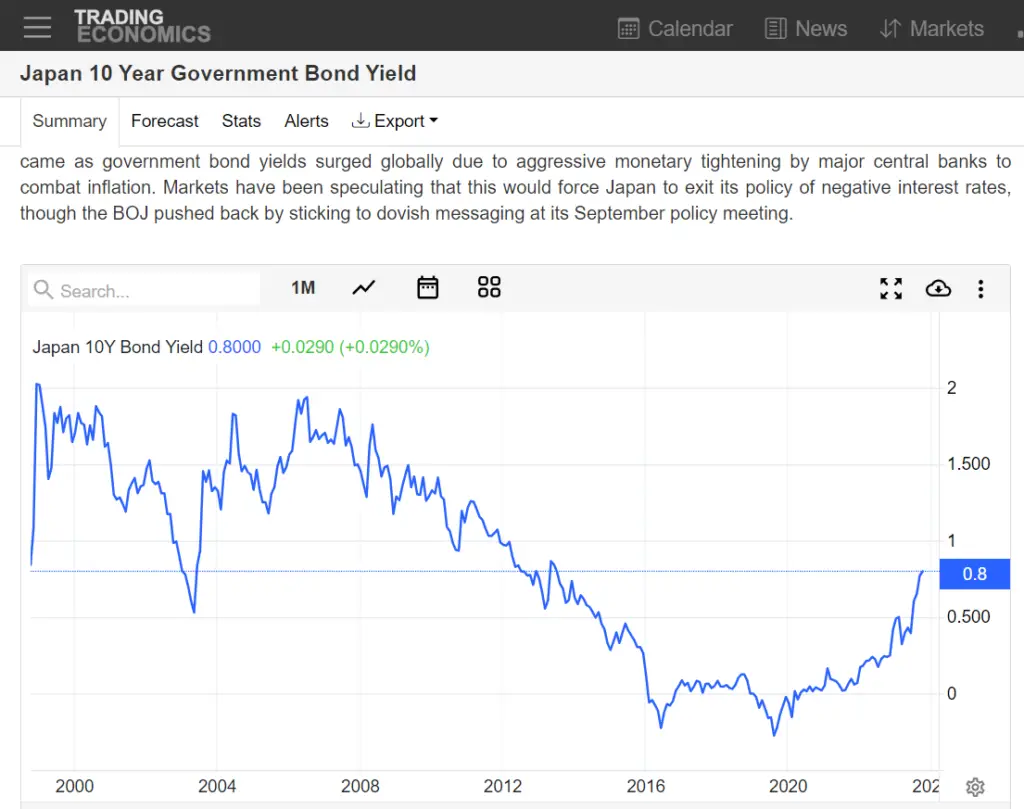 Webull New Clients – Get up to Up to US$100-5000 worth Free Shares
Simply sign up here by 7 December 2023, 15.59 Singapore Time
Fund ANY amount (S$0.01 also can!) – get five US$8-US$500 worth of free shares!
Maintain funds for 30 day and get another five US$8-US$500 worth of free shares!
Moneybull with 5.XX % 7-Day USD yield on idling cash!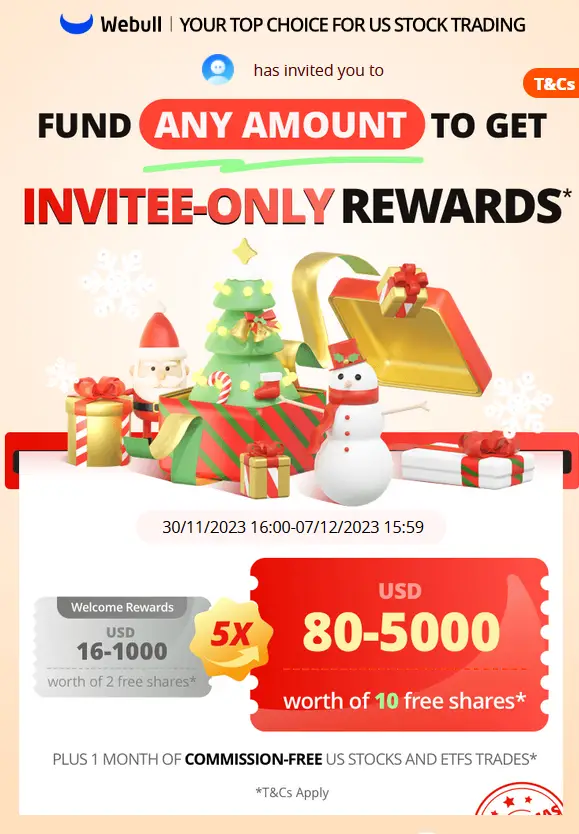 Trust Bank New Clients → Free SGD$35 FairPrice Vouchers
Sign up using referral code KNDBPEPT (Free $10 FairPrice E-Voucher). Key in this code after you download the Trust Bank App from Trust Bank Website
Receive a S$25 FairPrice E-Voucher from your first card spend as a credit card customer or when you make your first S$500 deposit for Savings account
Tesla lucky draw chance x 1 (end 30 Nov 2023)
Many other attractive vouchers in the app – refresh every month
No minimum balance account and can earn up to 2.5% for the first 125k
No foreign transaction fee, great exchange rates when overseas. See my review via Trust Card – Excellent Card for overseas usage.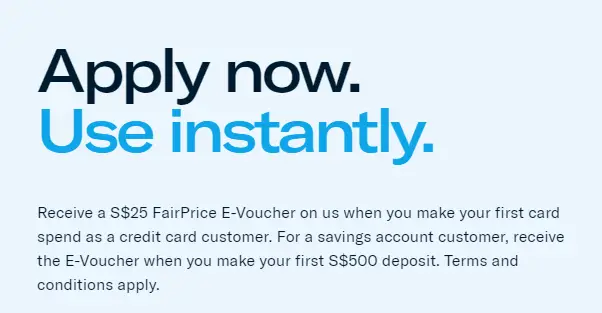 Rukuten Insights Survey – Free money with little work!
Sign up via Rakuten Insight Surveys!
This is a survey website that pays you to complete surveys. You can earn money by completing surveys on your phone or computer, and there are plenty of them available! I started this survey side gig few months ago around Nov 2023. There are a couple of surveys every few days after you have created your profile.
With a little effort, you can start earning money simply by sharing your opinions. Read my experience via Side Hustle Review – update on how much I have earned after 7 months – Rakuten Insight Surveys
FSMone – Cheap Comms and can transfer your shares to Personal/Joint CDP for Free
I am using FSMOne.com to invest in funds & ETFs (including money market funds). FSM is good due to the low comms and the free transfer from FSMOne to CDP (typically takes less than a week to transfer). If you do not have an account, you can sign up here. Please use my FSMOne referral code: P0413007.


Money just buy you the chance of freedom but can't buy back time. In life, there is no reset button. Time is limited but money is not.
When you are young and working, you exchange time for money. When you are old, you can have lots of money but you can't buy time back, especially the things that you have missed (your strong health, time with young child) while busying striking out in career.
Your kids grew up and they no longer need you to accompany them. They no longer want to sit on your lap to share/do things with you…all these time you spent in your 9 to 6 or even longer cubicles…can the money that you have earned by you back these?
We always thought we have more time with our old parents, but we are wrong. Time with them is ticking away every day. One day it will suddenly be gone. There is no regret medicine, no reset in time. Gone is gone and cannot come back. No matter you are billionaires or millionaires, you cannot reset this.
We always thought that we have more time with our spouse every day, but we are wrong. One day they will be gone too. When you read this, please go tell your spouse that you love him/her and he or she is the best thing that you ever had in your life.
Love your life daily. You have one less day with your spouse, parents, children and yourself. Time is ticking away.
Focusing Careyourpresent & living a fulfilling life by supercharging your mind & investment/online income. Careyourpresent Series focus on things that one MUST know in their Life.
More articles can be found here.

For those who are interested in regular updates of my articles, please join the others to sign up for my free newsletter to has my newest blogposts sent to your mailbox for free!
For real time exclusive updates on market news/life (especially Crypto markets where the news move fast, important news will be shared directly via tweets or telegrams), do also join the platforms below and engage with other like-minded people!
You may also contact me via [email protected].