On 29 August 2023, I have shared in detail via this article ($0 Free of Charge Transfer of SGX Shares from FSM to CDP and updates!) on how I did the transfer of my shares in FSM to CDP. I am old school and I love CDP very much and wanted to buy SGX shares using the lowest cost…update…The transfer is completed now!
Yes, it took only 28 Aug 2023 to 31 Aug 2023 to complete!
Here is the timeline:
I have completed the 3 Steps on 28 Aug 2023 and sent out the email to FSM on 11.24 AM on 28 Aug 2023 to request for the transfer.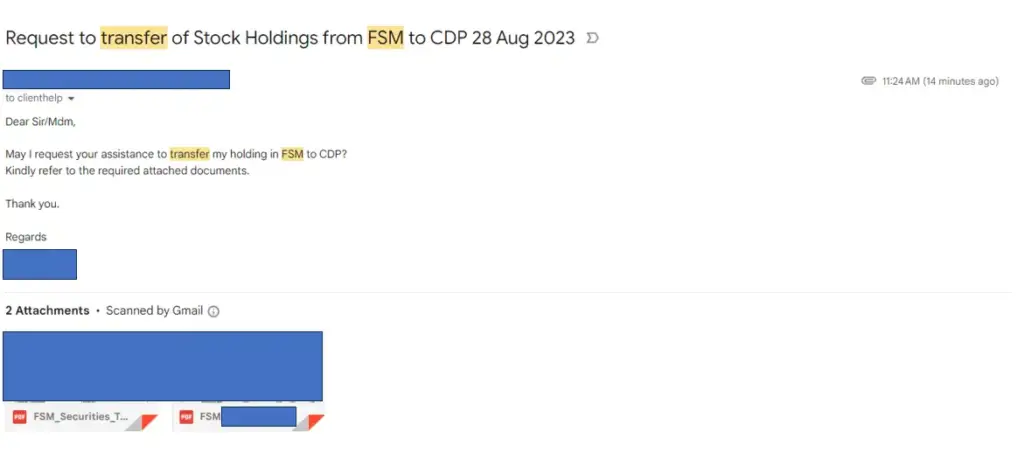 They replied me at the nighttime of 28 Aug 2023 on 21.36 and informed me that there is an update to the new form and asked me to submit the new form instead.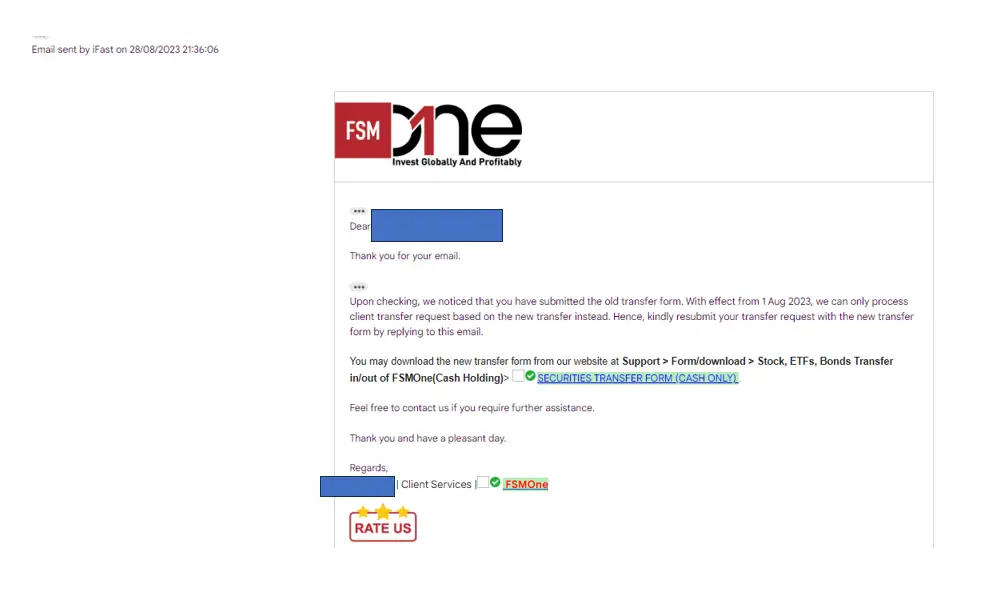 I have submitted the new form 29 Aug 2023, 1.46pm.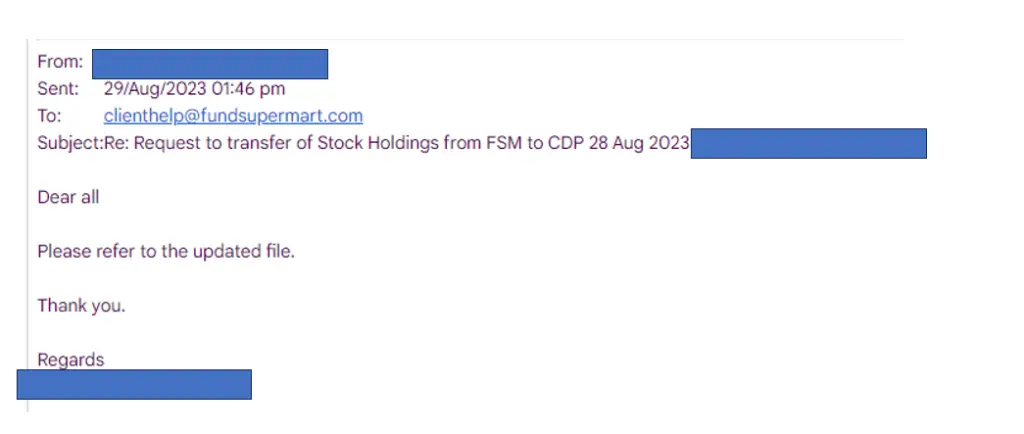 They replied me on 29 Aug 2023, 22.29 stating my signature is wrong. (ops, i accidentally put in my wrong PDF signature.)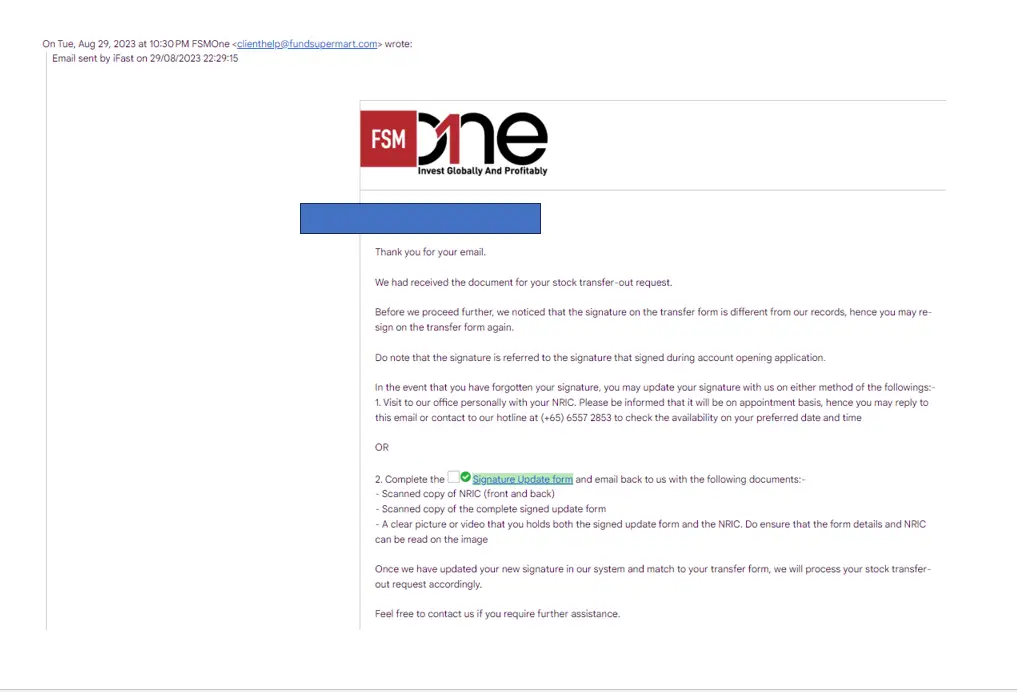 I resubmitted again with the correct signature on 30 Aug 2023 9.34 am.

Guess what? I received a call around 30 Aug 2023 11 am to ask me to verify my transfer request via OTP. Then received the following email after a while.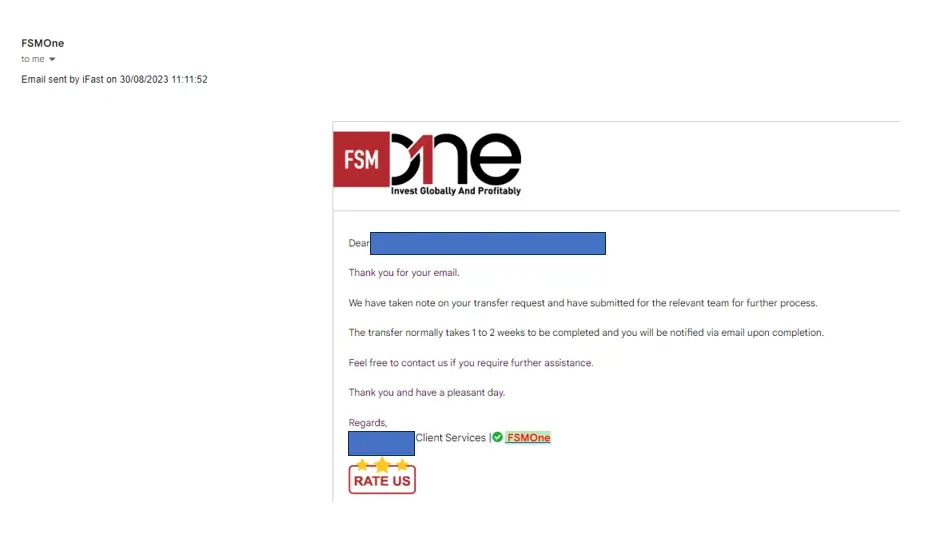 Guess what? Transfer to CDP done at 31 Aug 2023 at 1.57pm!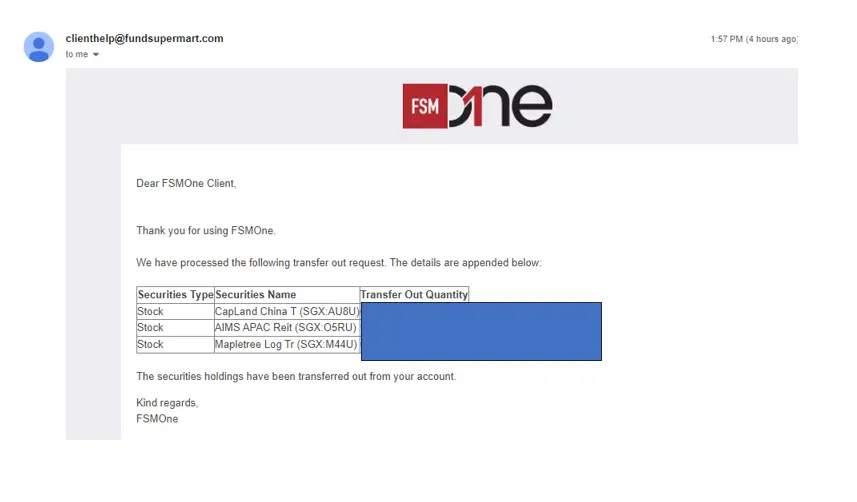 Summary and good deal!
Low commissions to trade SGX stocks, then free transfer to CDP (currently is waived till further notice, hope they don't remove it soon), fast and efficient customer service officers! Whole process with emails reply and fro but took only 28-31 Aug 2023, less than 3 days to complete! What else could you ask for?
Don't miss this good deal!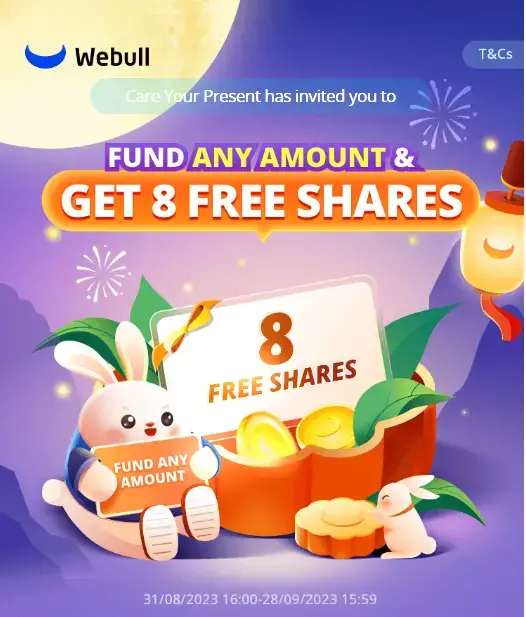 Don't miss out another good deal from Webull this month!
Simply sign up here and fund ANY amount (S$0.01 also can!), hold for 30 days and get US24-800 worth of free shares! 8 Free shares!