In the midst of a global pandemic and other devastating events, it's easy to be reminded of how fragile life can be. We see people who were once healthy and vibrant, suddenly taken from us, leaving loved ones behind to mourn their passing.
It's sad but it is in moments like these that we are reminded of the importance of embracing every single beautiful moment of life. After all, life is not infinite, and each day is a gift that should be cherished.
The last thing anyone wants is to look back on their life with regret, wishing they had taken the time to appreciate the little things. It is very important to embrace every moment of life and live it to the fullest, so that when the last day comes (touch wood), we can look back on our lives with a sense of peace and contentment.
Today is also the 100th day passing of my mum 27 April 2023.
I will always remembered my mum and has written a post on it previous (Farewell Mum. You are always in my mind) and recently there was also the passing of a veteran finance blogger (Farewell Createwealth8888).
Life is fragile, embrace every moment of your life with gratitude and love.
Poem of Life
Let me begin this post with a poem.
Life is a cycle, a journey we embark, From birth to death, through light and dark. Each stage unique, with its own charms, A precious gift, held in our arms.
As a baby, we are pure and new, A bundle of joy, in everything we do. Our parents' love, a guiding light, As we learn to laugh and take our first flight.
As children, we explore and learn, Our minds and hearts, like a flame that burns. We make new friends, and discover our passion, A world of wonder, in which we fashion.
As teenagers, we search for our place, A time of change, of new embrace. We question and grow, with every step, A journey of life, with no regrets.
As adults, we face challenges and strife, But we never lose sight, of our own light. We work and strive, to build a life, With love and hope, we conquer all strife.
As parents, we hold a precious gift, A new life, a joy that gives us a lift. We guide and teach, with love and care, Our hearts filled with love, beyond compare.
And as we grow old, and the end draws near, We look back on life, with no fear. We smile and reminisce, of days gone by, A life well-lived, with no need to cry.
Life is a cycle, a journey we all take, With each stage, a memory to make. Let us cherish and embrace every part, For life is a gift, a work of art.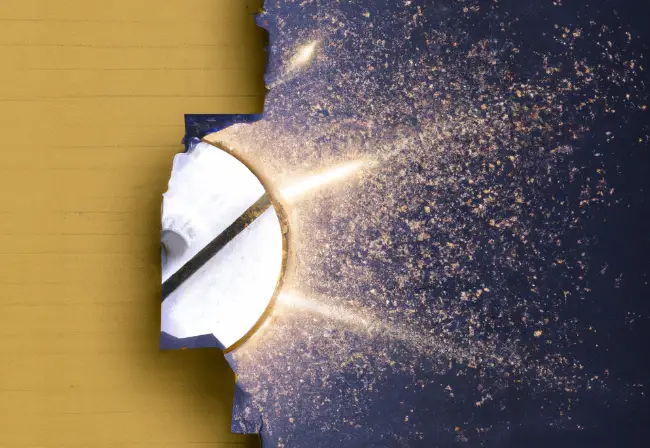 Life is a Cycle
Life is a cycle that starts with birth, and it eventually ends with death. In between these two events, we go through many stages and experiences that shape us into the person we are today.
Each stage of life is unique and filled with both joy and challenges, but everything passes by in a flash. Therefore, it is essential to treasure what we have at the moment and live life to the fullest.
When I was young, I just studied and play limitedly. Looking back at those pictures now, I am amazed at how fast time has flown by. It feels like it was only yesterday that I was a baby, and now I am an adult.
As a child, I was full of energy and curiosity. I loved to explore the world around me, and I was always eager to learn new things. I remembered that I don't like school. But as time went on, I made new friends and discovered a love for learning that has stayed with me to this day.
As a teenager, I went through many emotional and physical changes. I struggled with insecurities and peer pressure, but I also discovered my passions and interests. I started to question the world around me and form my own opinions about life. It was a challenging time, but it helped me to grow into a more independent and confident person.
As I entered my adult years, I faced new challenges in the form of education and career. I worked hard to earn my degree and started my professional life. I faced many setbacks and failures, but I learned to persevere and never give up. I also met the love of my life, and we started a family together.
As a parent, I experienced the joy of bringing a new life into the world and watching my child grow and develop. It was an amazing experience to see my child take their first steps, say their first words, and discover their own passions and interests. It was a reminder that life is a cycle, and that we are all part of something bigger than ourselves.
Now, as I enter my later years (now 40, with my mum not around anymore and dad in poor health), I am reminded of the fragility of life. I see the world changing around me, and I am grateful for the moments of joy and love that I have experienced. I know that eventually, my time will come, and I will pass on to the next stage of existence.
Be Grateful
Life is a cycle, and it is important to treasure what we have at the moment. We never know what tomorrow may bring, so we must make the most of every day.
Each stage of life is unique and valuable, and we should embrace them all with open arms. Whether we are babies, children, teenagers, adults, or elders, we are all part of the same cycle of life. Let's make it count.
Good articles that you should read!
People are drawn to dividend investing.
Why? Firstly, dividends provide a regular stream of income, allowing investors to receive a portion of the company's profits on a periodic basis. This can be particularly attractive for individuals seeking consistent cash flow or looking to supplement their existing income. Additionally, dividend investing is often viewed as a more stable and predictable investment strategy compared to relying solely on capital appreciation.
I always write and share articles, especially on dividends which many people love them. Do read them!
Alternatively, you can go the right side of my page, there is a search bar where you can simply search "dividend" to see all my articles related to dividends!
Of course, you can search for other things that would interest you such as "Careyourpresent", "Reits", "Side Hustles", "Fixed Incomes", "Savings" etc.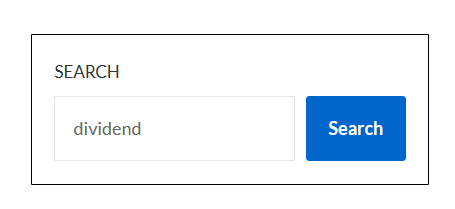 CAREYOURPRESENT
Money just buy you the chance of freedom.
When you are young and working, you exchange time for money. When you are old, you can have lots of money but you can't buy time back, especially the things that you have missed while busying striking out in career. Of course, if you love your career, and consciously know that you are missing out the first time your child walk or talk, that's ok, but if you are the other spectrum, please do something about it.
Your kids grew up and they no longer need you to accompany them. They no longer want to sit on your lap to share/do things with you…all these time you spent in your 9 to 6 or even longer cubicles…can the money that you have earned by you back these?
We always thought we have more time with our old parents, but we are wrong. Time with them is ticking away every day. One day it will suddenly be gone. There is no regret medicine, no reset in time. Gone is gone and cannot come back. No matter you are billionaires or millionaires, you cannot reset this.
We always thought that we have more time with our spouse every day, but we are wrong. One day they will be gone too. When you read this, please go tell your spouse that you love him/her and he or she is the best thing that you ever had in your life.
I have picked out some of the more life reflecting articles of the CAREYOURPRESENT series. Do read them:
You can read more about my articles on Careyourpresent via the Category "Careyourpresent" or simply click "Careyourpresent" via the main menu bar.
REMEMBER:
Love your life daily.
You have one less day with your spouse, parents, children and yourself.
Time is ticking away.
For each passing day,
Enjoy and Treasure your Life!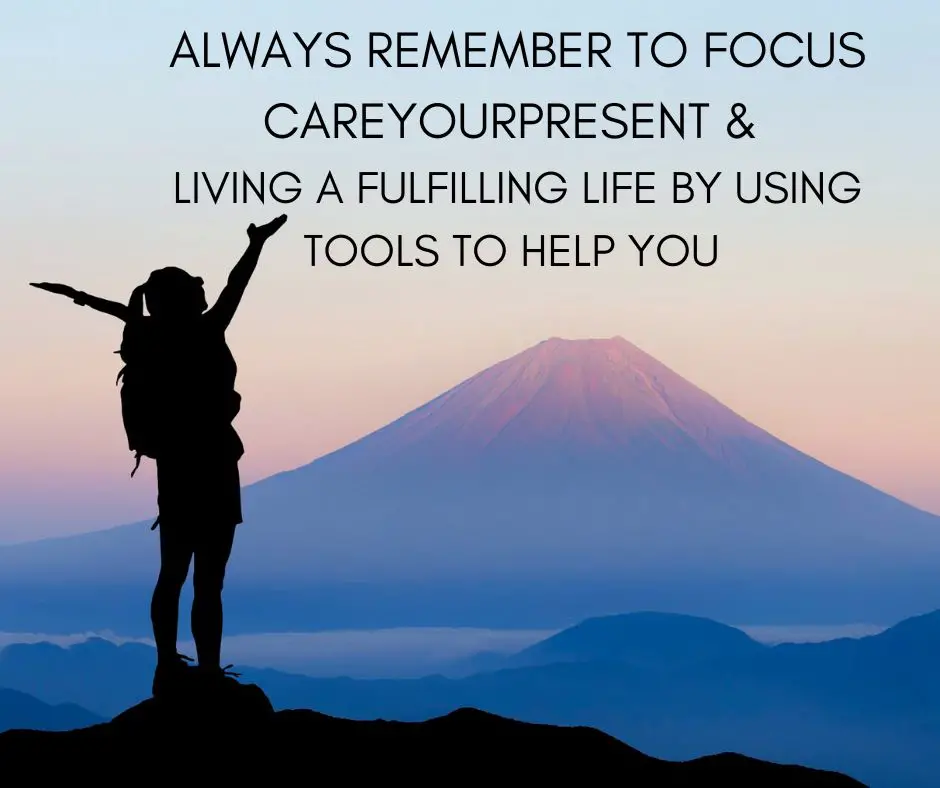 For those who are interested in regular updates of my articles, please join the others to sign up for my free newsletter to has my newest blogposts sent to your mailbox for free!
For real time exclusive updates on market news/life (especially Crypto markets where the news move fast, important news will be shared directly via tweets or telegrams), do also join the platforms below and engage with other like-minded people!
You may also contact me via [email protected].
If you're looking referral codes, do check out my referral and ebook page. Give it a try and who knows? You might end up loving these platforms! To be absolutely fair to all the readers, I am definitely using all these companies and they are useful to me! Likely will be useful to you too!
At the same referral and ebook page, you can also download my free ebooks and other free resources.
For quick references to these resources, you can see below.