Cryptocurrency
It has been a while since I blogged about Cryptocurrency. Recently the market is all about interest rates, liquidity. Believe it or not, it's always the liquidity that drives the market. Regardless of how much a crypto coin is or a share is, if there is no liquidity in the market, price will not rise in the shorter to mid-term (of course, it will still rise in long term, decades, if the fundamentals are good and with consistency improvement such as my favorite Ethereum, MSFT, Googl etc).
Back to Cryptocurrency, my last more interesting post is about airdrop.
Read: Arbitrum Airdrop – free money! What other airdrops that will give you free money next?
What are Airdrops?
(Copied a paragraph from my last post for those who are not aware of what is an airdrop.)
For those who are unaware, cryptocurrency airdrops are events in which you receive coins without having to pay for them. The tokens are usually sent to your cryptocurrency wallet, and it's typically possible to receive such tokens if you have an existing cryptocurrency wallet or if you register for one.
An airdrop is the distribution of tokens or coins by a blockchain project to holders of another cryptocurrency. It is done to increase the awareness of a new blockchain project and encourage adoption, as well as create an incentive for users to use the new blockchain project.
Busyness in Life
Honestly, I was quite busy in these months with work and with my family. What am I busy with?
Work
Perhaps it's timely to share this now.
Originally, I have left my job and gave notice in early part of the year. I wanted to focus more of real life living (or other would put it as mid-life crisis to find oneself). However, as my company still can't find replacement after few months, and after some chit chatting with my boss, I continued with my job with the understanding of more flexibility in my work schedule. Sadly, someone else left instead and the remaining behind has to share the loads. Hence, in the end I became busier at work instead 🙁 I am planning for the next exit point. We shall see.
Life
I went holidays with my family to take a break from the busy life. I also took the time to relax my brain and think more about life, learning how to control emotions better.
Read: The Best Advice to Parents and Child
Read: Embracing the Transience: Life Is Short
Read: Trust Card – Excellent Card for overseas usage
Read: How to Let Go of Busyness in Life
Read: What if Later never come?
Cryptocurrency Airdrop
Back to Cryptocurrency, I have to honestly admit that one needs to follow closely with the Crypto Market in order to keep up with the ever changing, daily/weekly/every second, updates about Cryptocurrency. However, I don't have the time to do so. What did I do then?
I continue to DCA Ethereum at dip and farm Airdrop.
Airdrop that I am farming mainly is Mask and Zksync (read more in this post on how I do it). Besides farming, one should know how to track their progress. One very good site given by one to the CT in Twitter is this site. How is my progress?
Picture speaks a thousand word (image below is generated by inputting my wallet address into the site given above):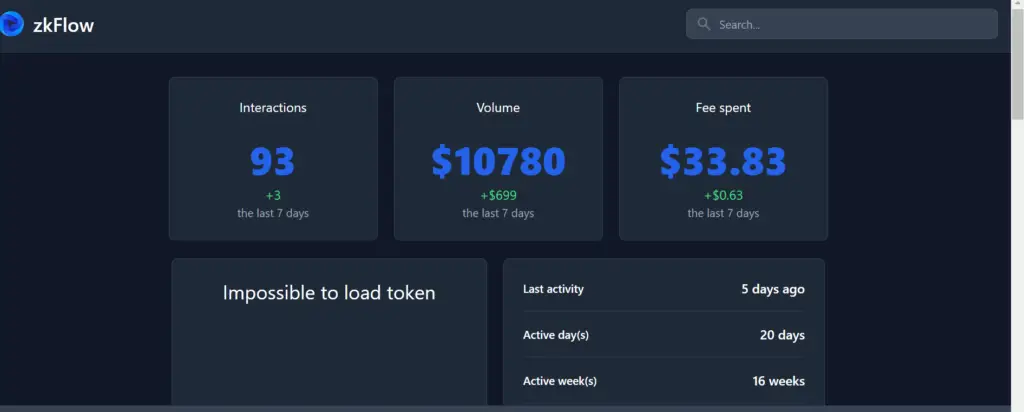 Almost hitting my target of 100 transaction with 10k in volume. I shall work harder to hit 20k and then 200 interactions!
One may ask 10k in volume is actually not high given my portfolio size. (So far, I didn't review my portfolio size, but from my past posts, if one is observant enough, can see that my portfolio is at least 1 million).
Frankly, for Crypto, I invested in lesser amounts nowadays and focus more on traditional dividend investing instead. If one is observant, one can see this from my regular twitter postings.
As mentioned earlier, Crypto one needs to spend lots of time to research get the latest updates in order to take advantage of the asymmetrical information in Crypto. However, time is something that I don't have. Hence, I been reducing my investment side in Crypto and just focus on DCA Etherum and airdrop farming for Crypto. Then I became more focus in Dividend investing and thought to share my experiences more on this recently.
Read: Recent Trades: Taking advantage of the Volatility of Mr Market
Read: Mastering Dividend Investing: 5 Evergreen Investment Principles
That's all for the short post today.
I need to get back to work, spend time research investing, while not forgetting to think and live a real meaningful life. Remember, Life is the most important, not MONEY!
Good articles that you should read!
People are drawn to dividend investing.
Why? Firstly, dividends provide a regular stream of income, allowing investors to receive a portion of the company's profits on a periodic basis. This can be particularly attractive for individuals seeking consistent cash flow or looking to supplement their existing income. Additionally, dividend investing is often viewed as a more stable and predictable investment strategy compared to relying solely on capital appreciation.
I always write and share articles, especially on dividends which many people love them. Do read them!
Alternatively, you can go the right side of my page, there is a search bar where you can simply search "dividend" to see all my articles related to dividends!
Of course, you can search for other things that would interest you such as "Careyourpresent", "Reits", "Side Hustles", "Fixed Incomes", "Savings" etc.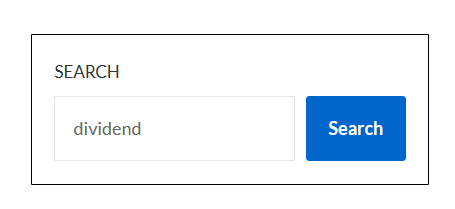 CAREYOURPRESENT
Money just buy you the chance of freedom.
When you are young and working, you exchange time for money. When you are old, you can have lots of money but you can't buy time back, especially the things that you have missed while busying striking out in career. Of course, if you love your career, and consciously know that you are missing out the first time your child walk or talk, that's ok, but if you are the other spectrum, please do something about it.
Your kids grew up and they no longer need you to accompany them. They no longer want to sit on your lap to share/do things with you…all these time you spent in your 9 to 6 or even longer cubicles…can the money that you have earned by you back these?
We always thought we have more time with our old parents, but we are wrong. Time with them is ticking away every day. One day it will suddenly be gone. There is no regret medicine, no reset in time. Gone is gone and cannot come back. No matter you are billionaires or millionaires, you cannot reset this.
We always thought that we have more time with our spouse every day, but we are wrong. One day they will be gone too. When you read this, please go tell your spouse that you love him/her and he or she is the best thing that you ever had in your life.
I have picked out some of the more life reflecting articles of the CAREYOURPRESENT series. Do read them:
You can read more about my articles on Careyourpresent via the Category "Careyourpresent" or simply click "Careyourpresent" via the main menu bar.
REMEMBER:
Love your life daily.
You have one less day with your spouse, parents, children and yourself.
Time is ticking away.
For each passing day,
Enjoy and Treasure your Life!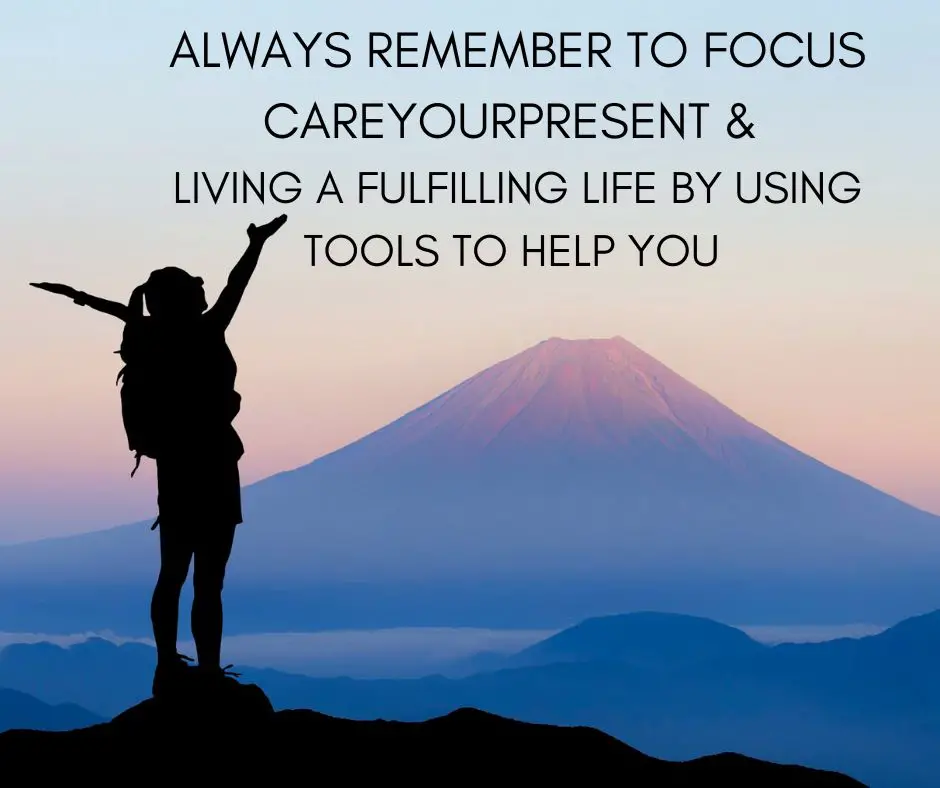 For those who are interested in regular updates of my articles, please join the others to sign up for my free newsletter to has my newest blogposts sent to your mailbox for free!
For real time exclusive updates on market news/life (especially Crypto markets where the news move fast, important news will be shared directly via tweets or telegrams), do also join the platforms below and engage with other like-minded people!
You may also contact me via [email protected].
If you're looking referral codes, do check out my referral and ebook page. Give it a try and who knows? You might end up loving these platforms! To be absolutely fair to all the readers, I am definitely using all these companies and they are useful to me! Likely will be useful to you too!
At the same referral and ebook page, you can also download my free ebooks and other free resources.
For quick references to these resources, you can see below.