The Trend
The concept of work-life balance has been experiencing a significant transformation in recent years. Driven by various factors, especially after the COViD-19, this shift has revolutionized the way we approach work and personal life, leading to a more flexible and employee-centric work environment. Let's see what are the changes?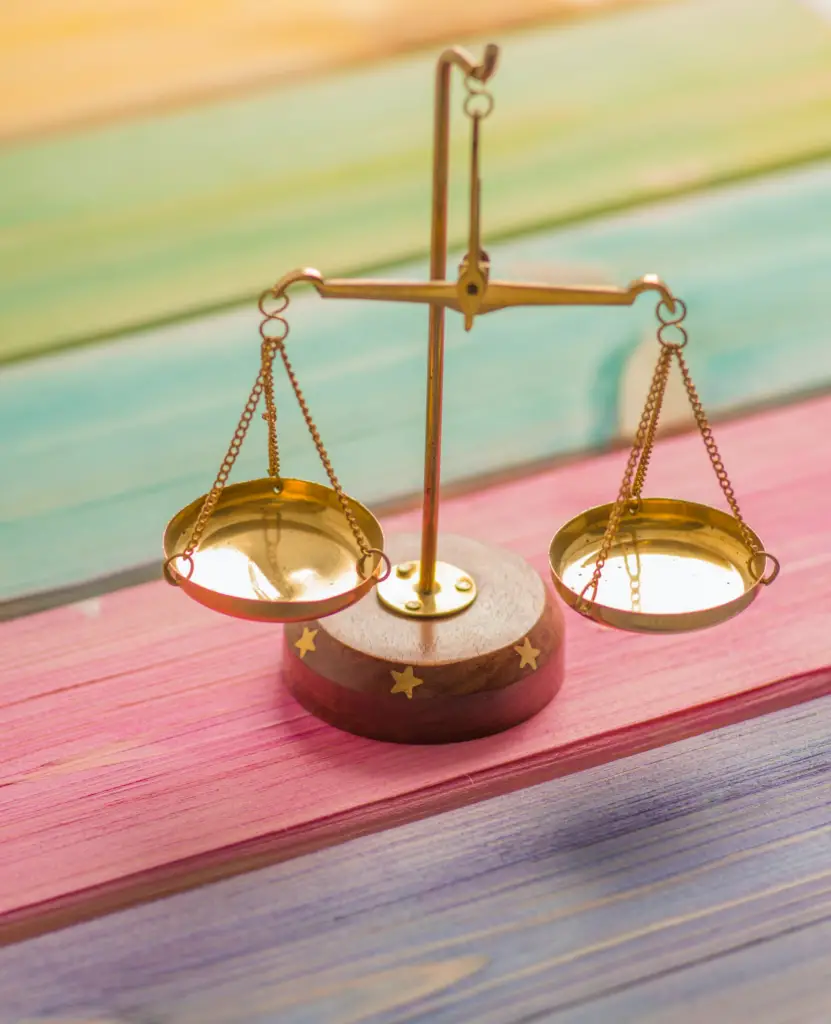 The Rise of Remote Work and Flexible Arrangements
Who would've thought that working from home would become the norm?
Thanks to the pandemic, we discovered the wonders of remote work, and guess what? It's here to stay! Companies realized we can still be productive and happy working outside the office. So, goodbye rigid 9-to-5, hello flexibility! Now we can tailor our schedules to fit our lives and strike that perfect work-life blend.
Prioritizing Employee Well-being
Bosses are finally getting it – our well-being is a top priority!
Companies are stepping up their game with wellness programs and mental health support. They're even encouraging us to take time off to recharge. It's like they've finally realized that happy employees make a happy workplace. This focus on well-being has been recognized as a key factor in fostering a more engaged and productive workforce.
The Impact of Technology
Advancements in technology have revolutionized the way we work, collaborate, and communicate. With the integration of artificial intelligence, automation, and collaboration tools, employees can now work more efficiently and productively than ever before.
We can work faster, smarter, and from anywhere. But hey, we gotta watch out for the downside too – staying glued to our screens can be a challenge. Time to find the right balance, folks!
Generational Shifts in Work Values
The entrance of younger generations into the workforce has brought about shifts in work values and expectations. Millennials and Gen Z employees often prioritize work-life integration and seek meaningful careers that align with their personal values. They value workplace flexibility and are more likely to switch jobs if their work-life needs are not met.
In short, the Millennials and Gen Z want it all – work that matters and a life that's fulfilling. They crave flexibility, and if they don't get it, they'll find it elsewhere. No more sticking to old-school work values – it's time to keep up and offer what they're after!
Gig Economy? Freelancing?
Freelancers, unite!
The gig economy has opened up a world of possibilities. Freelancers have the freedom to choose projects that light their fire and manage their own time. And you know what? Traditional companies are taking notes! They're embracing the gig-like setup to give employees a taste of that sweet flexibility.
Policy Changes and Legislative Support
Big news! Policies are evolving to put a smile on our faces. Governments and companies are introducing paid parental leave, flexible hours, and more vacation days. It's like they finally realized that we're not just machines, we need some time to chill and recharge!
Even some government give them Civil Service a 2 days work from home and 3 day office working schedule. This is impossible in the past! (Of course, more Work from Home would be preferred by employee, best is only come to office when needed. hint*hint*)
Think more!
There is no such thing as Work From Home in the past.
As parents, you have to dump your kid in childcare at 7am plus so that you can reach office at 8.30am. Then at end of work day, rush home to squeeze and hopefully can make it to pick up your child before the childcare close at 7pm!
Think further and you will realized that your child worked longer hours than you! Don't you love it when you send your child later to school and has to flexibility to pick your child earlier from childcare? If needed, you can be at home to wait for a parcel that you wait online?
I truly love hybrid work life now! Employer out there please continue to allow your employee to have a more flexibility work life schedule, thus work life balance and happier employee, which will result in better work productivity!
Good articles that you should read!
People are drawn to dividend investing.
Why? Firstly, dividends provide a regular stream of income, allowing investors to receive a portion of the company's profits on a periodic basis. This can be particularly attractive for individuals seeking consistent cash flow or looking to supplement their existing income. Additionally, dividend investing is often viewed as a more stable and predictable investment strategy compared to relying solely on capital appreciation.
I always write and share articles, especially on dividends which many people love them. Do read them!
Alternatively, you can go the right side of my page, there is a search bar where you can simply search "dividend" to see all my articles related to dividends!
Of course, you can search for other things that would interest you such as "Careyourpresent", "Reits", "Side Hustles", "Fixed Incomes", "Savings" etc.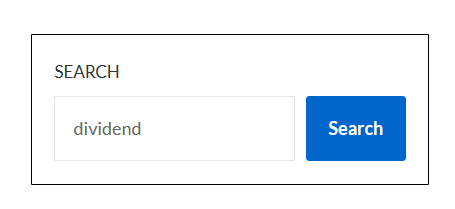 CAREYOURPRESENT
Money just buy you the chance of freedom.
When you are young and working, you exchange time for money. When you are old, you can have lots of money but you can't buy time back, especially the things that you have missed while busying striking out in career. Of course, if you love your career, and consciously know that you are missing out the first time your child walk or talk, that's ok, but if you are the other spectrum, please do something about it.
Your kids grew up and they no longer need you to accompany them. They no longer want to sit on your lap to share/do things with you…all these time you spent in your 9 to 6 or even longer cubicles…can the money that you have earned by you back these?
We always thought we have more time with our old parents, but we are wrong. Time with them is ticking away every day. One day it will suddenly be gone. There is no regret medicine, no reset in time. Gone is gone and cannot come back. No matter you are billionaires or millionaires, you cannot reset this.
We always thought that we have more time with our spouse every day, but we are wrong. One day they will be gone too. When you read this, please go tell your spouse that you love him/her and he or she is the best thing that you ever had in your life.
I have picked out some of the more life reflecting articles of the CAREYOURPRESENT series. Do read them:
You can read more about my articles on Careyourpresent via the Category "Careyourpresent" or simply click "Careyourpresent" via the main menu bar.
REMEMBER:
Love your life daily.
You have one less day with your spouse, parents, children and yourself.
Time is ticking away.
For each passing day,
Enjoy and Treasure your Life!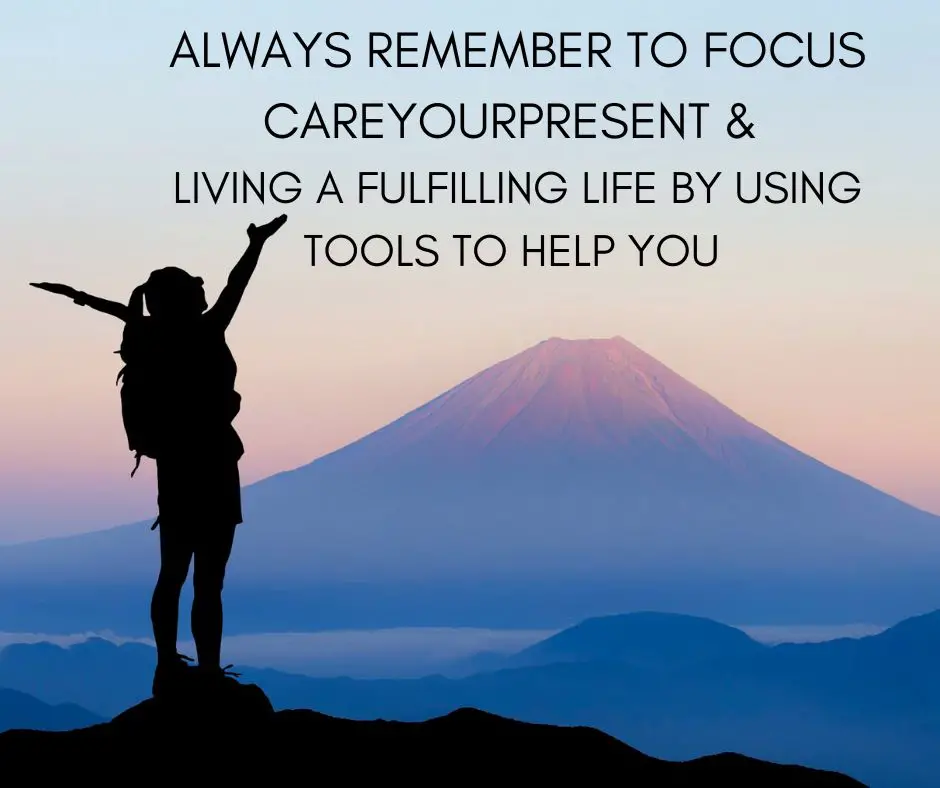 For those who are interested in regular updates of my articles, please join the others to sign up for my free newsletter to has my newest blogposts sent to your mailbox for free!
For real time exclusive updates on market news/life (especially Crypto markets where the news move fast, important news will be shared directly via tweets or telegrams), do also join the platforms below and engage with other like-minded people!
You may also contact me via [email protected].
If you're looking referral codes, do check out my referral and ebook page. Give it a try and who knows? You might end up loving these platforms! To be absolutely fair to all the readers, I am definitely using all these companies and they are useful to me! Likely will be useful to you too!
At the same referral and ebook page, you can also download my free ebooks and other free resources.
For quick references to these resources, you can see below.