Recently there are many news of trading plaforms/CEX/Lending company (3AC, Hodlnaut, Terra, Celsius etc) that bankrupt, rugged pull and collapses etc….Do you still feel safe to put your money in Centralized exchange? Small sum that you can afford to lose should be fine…what about those big sums that you can't afford to lose? That's why you need a decentralized platform.
Of course, the recent one that gain one of the most traction is GMX. It was even listed in Binance recently and there was also a spike in the price of the main token.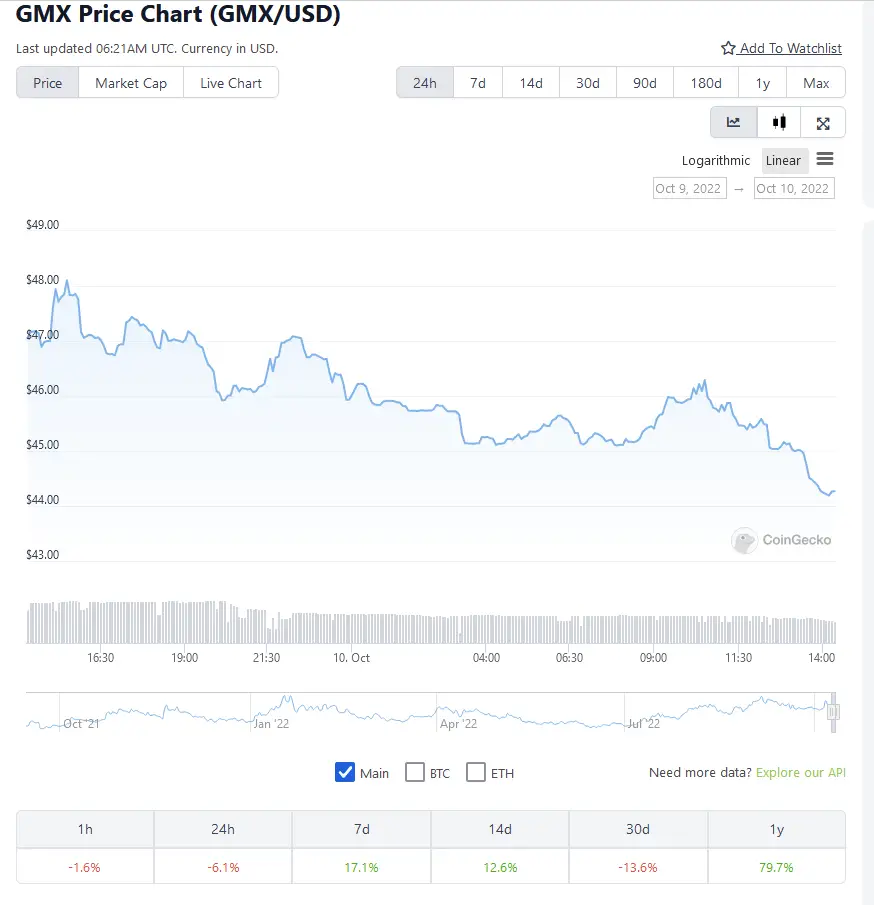 Besides GMX, another possible platform that one can look at will be Gains Network.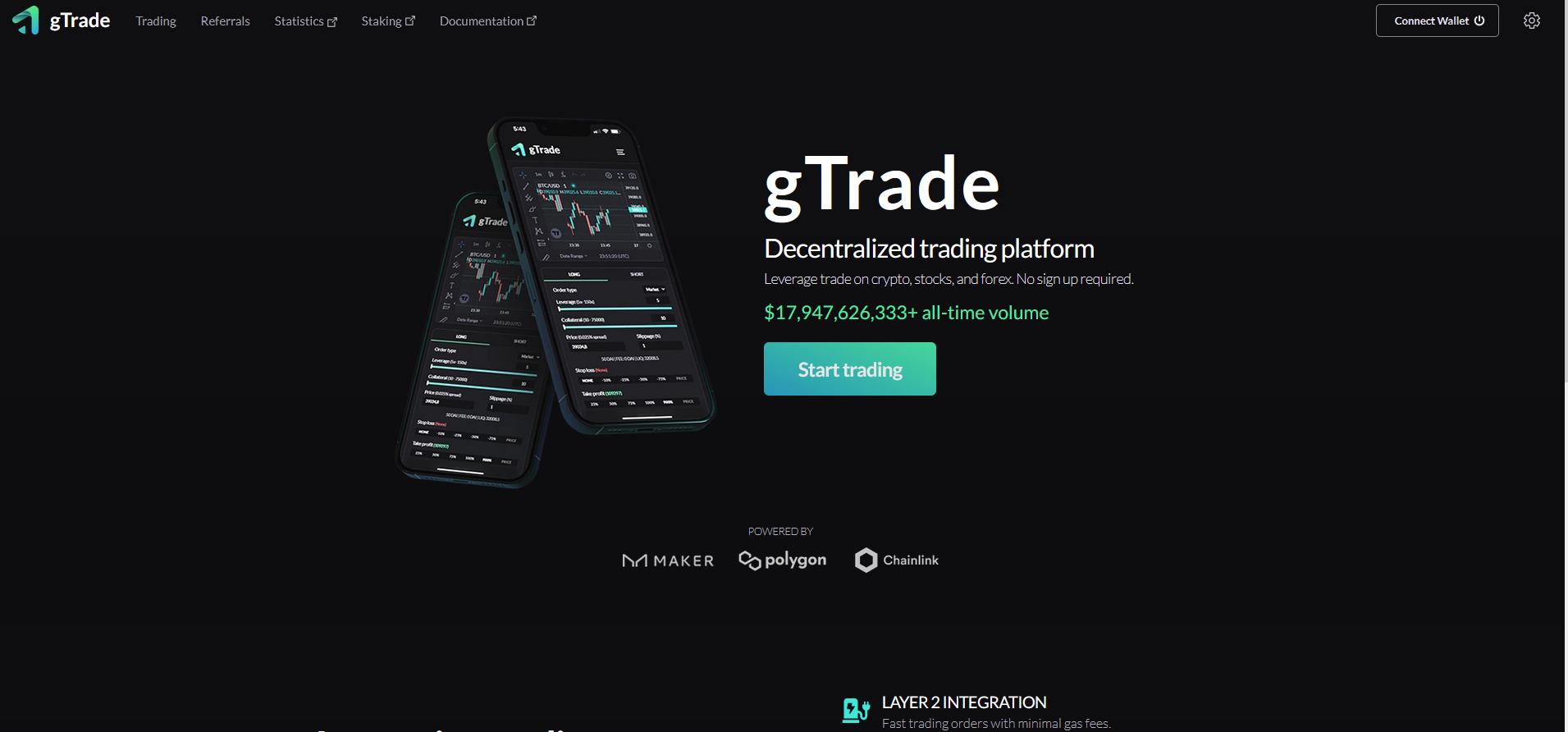 Gains Network is developing gTrade, a liquidity-efficient, powerful, and user-friendly decentralized leveraged trading platform.This platform allows for low trading fees, and a wide range of leverages and pairs (up to 150x on cryptos, up to 1000x on forex, and up to 100x on stocks).
The main token that enable gTrade will be GNS token ($GNS). It started initially as the $GFARM2 token on Ethereum, which was fairly distributed in an ETH pool and a GFARM2/ETH LP pool. The dev fund and the gov fund had a 5% share of the token distribution (10% total). It was later bridged to Polygon, and had a 1:1000 split to $GNS. The GNS token also acts as a mechanism of liquidity efficiency, offer returns for those participating in the ecosystem. Over its lifetime it has been net deflationary.
In order to start trading in this platform, you will need 3 things:
A Web3 wallet e.g. Metamask that you can connect directly to this platform.
MATIC in that wallet to pay for transaction fees.
DAI in that wallet to use as collateral.
Basically, after you have the 3 items above, just click the connect wallet button at the top right side of the platform to start. If you wish to stake, you can also do so via this site too.
Gaining Traction?
If you look at the stats using dune (see screenshots below), this is definitely gaining traction. It is worth exploring to find out more and try the platform. However, do note that currently is still bear market, please your own due diligence before doing anything. Personally, I feel that this is still early and worth considering.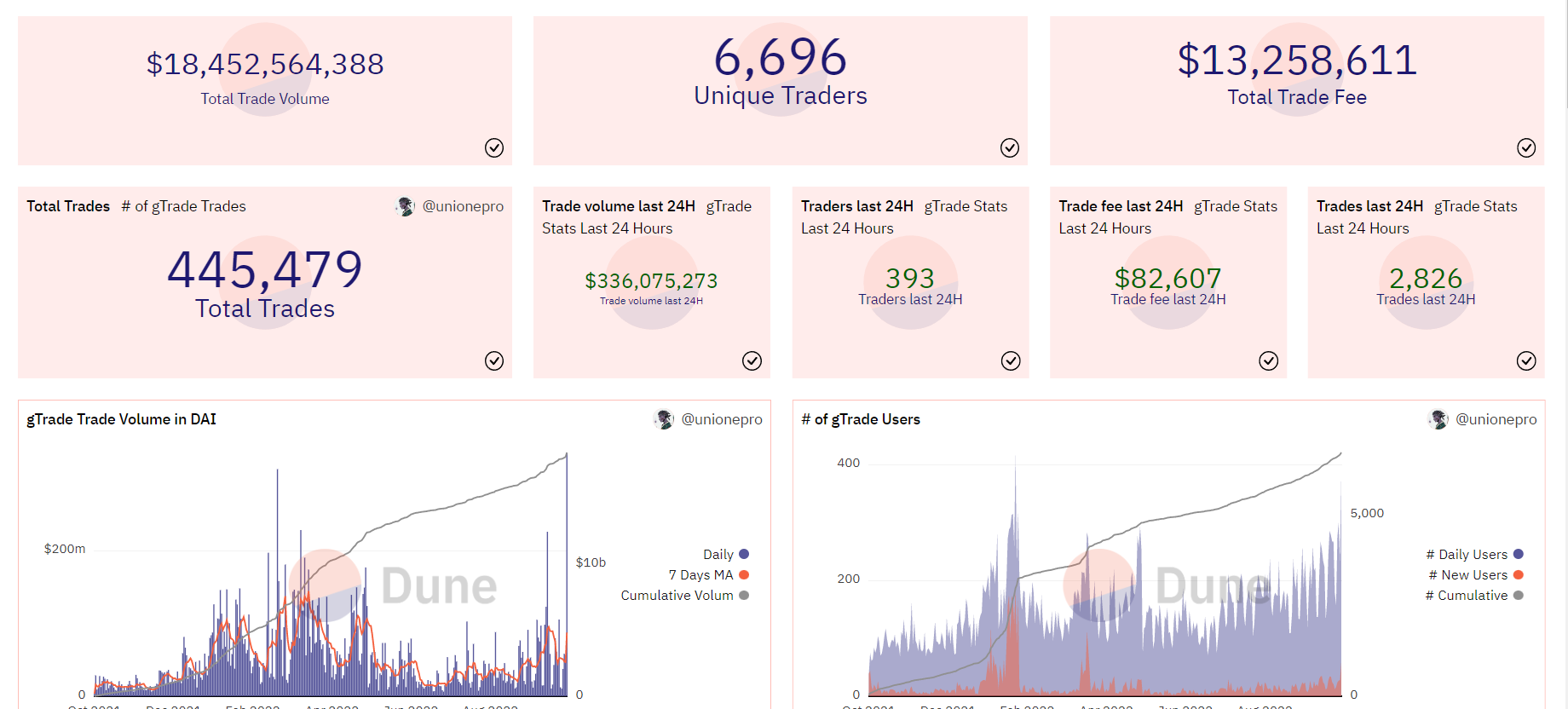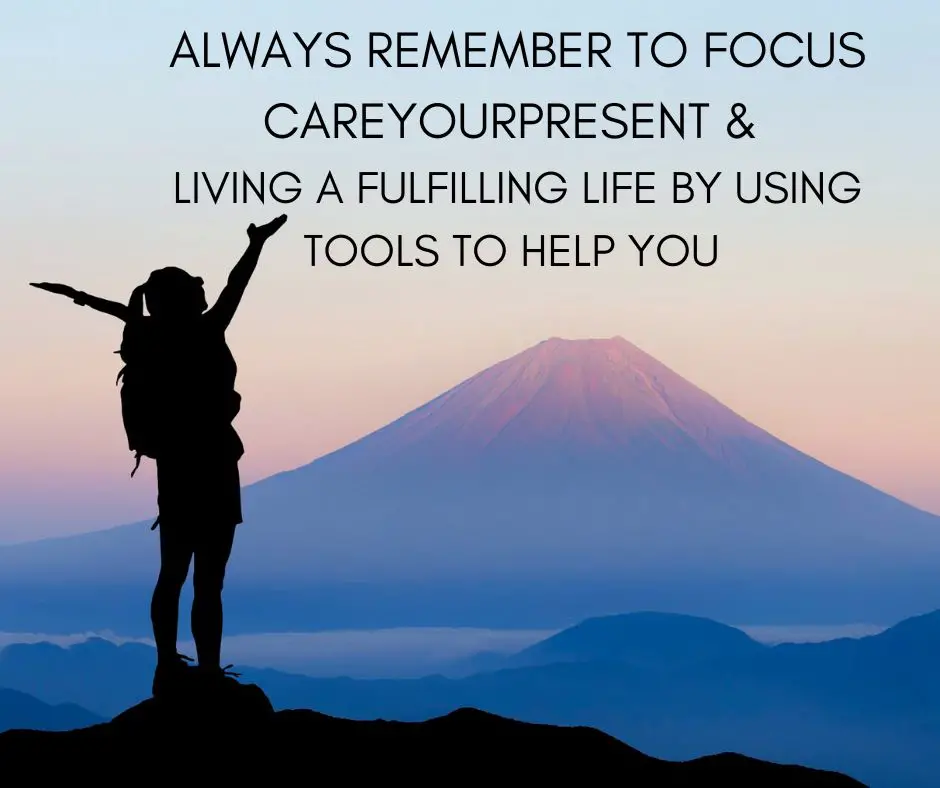 Thanks for reading my article. I truly appreciate that you have visited my site!
If you have any comments about this article or have any other topics that you want me to cover in my site, please feel free to leave a comment at the end. Thanks!
For those who are interested in my articles, please join the others to sign up for my free newsletter to has my newest blogposts sent to your mailbox for free!
For real time exclusive updates on market news/life (especially Crypto markets where the news move fast, important news will be shared directly via tweets or telegrams), do also join the platforms below and engage with other like-minded people!
You may also contact me via [email protected].
If you're looking referral codes, do check out my referral and ebook page. Give it a try and who knows? You might end up loving these platforms! To be absolutely fair to all the readers, I am definitely using all these companies and they are useful to me! Likely will be useful to you too!
At the same referral and ebook page, you can also download my free ebooks and other free resources:
For quick references to these resources, you can see below.
Ebooks and other useful resources on enhancing productivity (Investment, Excel, Notion etc). Currently most of it are free at this moment (subject to change).
MoneyOwl: You can use this 6SHU-93MC to get free grab vouchers and highly safe liquid cash fund account.
Trust Bank – a new digital bank. A unique partnership backed by Standard Chartered Bank and FairPrice Group. You can get free bank account with no minimal balance and credit card with no annual fee ever. KNDBPEPT.
FSMOne: P0413007. Good account to keep liquid cash in autosweep and to purchase investment at low fee.
Hostinger: You can use this link for hosting your new website.
Crypto.com: Use my referral link https://crypto.com/app/h92xdfarkq to sign up for Crypto.com and we both get $25 USD 🙂