Being productive (always)
We are used to being known to be productive (must do something) for every single second of our life and investment. Otherwise, we would feel uncomfortable and feeling waste of time and life.
This is because we think it's our duty to do it instead of enjoying life. However, we should care for every second of our lives because time passes by so fast that one day you will wake up and see your life has gone without accomplishing anything.
You should know that there is no need to be productive all the time. If you want to live your life fully then you should know what is going on in your present and future so that you can make better decisions regarding investments or anything else.
Know your present.
It's important to know your present. Knowing what is happening now will help you make better decisions, be more successful, and care for others.
Why? Because there is no need to be productive. When you're in the present moment, there's no need for productivity because everything is happening right now! You don't have to worry about being productive or not—you can just be happy and content with what's going on around you right now!
Know your future.
The future is unknown. It's impossible to predict what will happen, so don't waste your time trying to figure it out.
Instead of getting anxious about the future and trying to control what you think you can't change, let go of that burden and focus on being productive today.
Not knowing what will happen can be stressful when we are afraid of failure or success in our lives, but it also gives us room for creativity and exploration as we seek new opportunities that may not have been available before.
Be patient and plan first before you invest
There is no need to be productive for every moment of your life including investing. Investing is a long-term process, and it requires patience. You have to invest in companies/cryptos etc when the market is low or in favorable conditions, so that you can sell them later with a good return on investment. There is no need to keep buying/selling/trading every single week, or even every day.
There is no need to invest in every stock market condition.
The best time to buy a stock is when you have the funds and confidence to hold it for as long as possible.
If you're buying with the intention of selling within a year or two, you should look at short-term opportunities instead.
Your time is limited, so don't waste it living someone else's life.
You have a finite amount of time on this earth. You can't do everything, nor should you try to. Be happy with the life you have now, not the one in your head or the one from some movie or someone else's story. If it isn't working for you now, change it! Don't worry about what might happen tomorrow; enjoy today for all that it has to offer. Your family and friends are what matter most—if they aren't important to you then your life isn't worth living anyway!
Don't let other people's stories get in the way of yours; don't compare yourself or your accomplishments with theirs because at least half of those stories won't turn out like they had hoped anyways (and another few hundred will fail before they even start). Instead focus on living your own story; find out who YOU really are and make decisions based off what makes YOU happy rather than what anyone else thinks would make YOU happy based off their experiences which may not apply directly to YOUR situation anyway…you get where I am going here right?
Be happy.
The first step to being happy is learning to be happy with what you have. If you can't find happiness in your current situation, then what future situation will make you happy?
It's much easier to find things to complain about than it is to find things that are right with the world. It's hard not to compare yourself with others and wish for more than you have, but that doesn't mean that it's a good idea or that there isn't something better out there for everyone. Everyone has different needs and desires, so it would be impossible for everyone's lives or lifestyles to match up perfectly.
Instead of focusing on what other people are doing in their lives (or worrying about all of the possibilities), focus on yourself and how your life could be better now instead of always thinking about how it might be someday down the line when certain things happen, if ever at all!
Care your life, your family and your friends, then you will be happy.
The key to being productive is to care about your life and the people around you. If you are happy, then it will be easy to be productive. It is not necessary to be doing official work to be productive.
I want my readers to enjoy their lives, and I want them to have fun with it all. I don't feel like having a "life hack" for being productive would help anyone in any way. You should care about your life, not just make it more productive!
Life's really short. Life's really beautiful. You've got to live it to the fullest.
The thing is, life's really short. Life's really beautiful. You've got to live it to the fullest.
Sometimes we get caught up in this productivity thing—this idea that we need to be productive every single day of our lives if we want to be successful, if we want to make money, if we want anything at all. But that's not true! And it can actually cause us a lot more stress than necessary if we're not careful about how much time and energy we put into things that are outside of our control (like other people).
So what should you do? How can you work smarter instead of harder?
You always want to control everything in your life, but you can't do that.
There are many things that we can control in our lives. We can control the number of times we brush our teeth each day, or how many steps it takes us to get from one place to another. We can control what we eat for dinner, or whether or not we want to go outside. As humans, this is a natural desire; as social creatures, it's also one that benefits us greatly. But there are some things you just don't have any power over—and sometimes even when you do have control over something, it's still not going to go your way because of other circumstances beyond your control (like someone else's actions).
In order to stay productive and keep yourself sane during those times when bad things happen and no amount of planning will help alleviate them (like losing your job or getting ill), it's essential that you let go of these external forces and accept them as they come into play in your life at any given time.
You know how it feels when things go wrong.
There is no need to be productive.
You know how it feels when things go wrong. You can't control the weather, or other people's actions, or your health, or your future, or your past. What will happen next? It's easy in these times to feel like there is nothing you can do but try harder and work longer hours—which only makes things worse! When we give ourselves a break from our worries and let go of expectations and perfectionism (and maybe even a little bit of guilt), we become more relaxed in our lives and more willing to take action on our goals.
Care your present and enjoy life
If you're a highly-productive person, it's important to remember that you can't control everything. You can't be productive all the time, and your productivity may only last for a few hours at a time before you need to recharge. It's important to take care of yourself by making sure that you're getting enough rest and relaxation in your life—you need both in order to feel good and be happy!
It's also important not to worry about things that are out of your control—if something isn't going as planned, don't worry about it too much because worrying won't help anything! Instead of worrying about problems when they come up (or even before they come up!), focus on enjoying what is happening now so those moments won't pass without being appreciated.
There is no need to be productive for every moment of your life
There is no need to be productive for every moment of your life. There are those moments when you are working on something that matters and that's great, but there are also times when you just want to relax or play around with a new idea and there's nothing wrong with that. Don't waste your time on things that don't matter and don't care about other people's opinions because they're not going to live your life for you. Do what makes you happy and if it doesn't work out then at least you tried and learned something from it (even if it's just how much harder it is than expected).
Careyourpresent and don't need to be productive every single moment
There is no need to be productive for every moment of your life. You can be productive when you need to be, but if you're not in the mood, then don't worry about it. Work when it's time to work and relax when there's nothing else on your mind other than enjoying yourself. Finally, remember to Care Your Present!
Good articles that you should read!
People are drawn to dividend investing.
Why? Firstly, dividends provide a regular stream of income, allowing investors to receive a portion of the company's profits on a periodic basis. This can be particularly attractive for individuals seeking consistent cash flow or looking to supplement their existing income. Additionally, dividend investing is often viewed as a more stable and predictable investment strategy compared to relying solely on capital appreciation.
I always write and share articles, especially on dividends which many people love them. Do read them!
Alternatively, you can go the right side of my page, there is a search bar where you can simply search "dividend" to see all my articles related to dividends!
Of course, you can search for other things that would interest you such as "Careyourpresent", "Reits", "Side Hustles", "Fixed Incomes", "Savings" etc.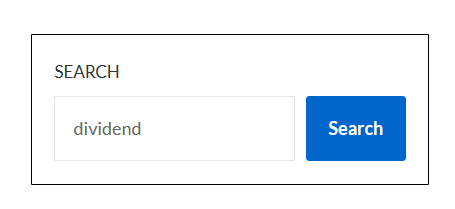 CAREYOURPRESENT
Money just buy you the chance of freedom.
When you are young and working, you exchange time for money. When you are old, you can have lots of money but you can't buy time back, especially the things that you have missed while busying striking out in career. Of course, if you love your career, and consciously know that you are missing out the first time your child walk or talk, that's ok, but if you are the other spectrum, please do something about it.
Your kids grew up and they no longer need you to accompany them. They no longer want to sit on your lap to share/do things with you…all these time you spent in your 9 to 6 or even longer cubicles…can the money that you have earned by you back these?
We always thought we have more time with our old parents, but we are wrong. Time with them is ticking away every day. One day it will suddenly be gone. There is no regret medicine, no reset in time. Gone is gone and cannot come back. No matter you are billionaires or millionaires, you cannot reset this.
We always thought that we have more time with our spouse every day, but we are wrong. One day they will be gone too. When you read this, please go tell your spouse that you love him/her and he or she is the best thing that you ever had in your life.
I have picked out some of the more life reflecting articles of the CAREYOURPRESENT series. Do read them:
You can read more about my articles on Careyourpresent via the Category "Careyourpresent" or simply click "Careyourpresent" via the main menu bar.
REMEMBER:
Love your life daily.
You have one less day with your spouse, parents, children and yourself.
Time is ticking away.
For each passing day,
Enjoy and Treasure your Life!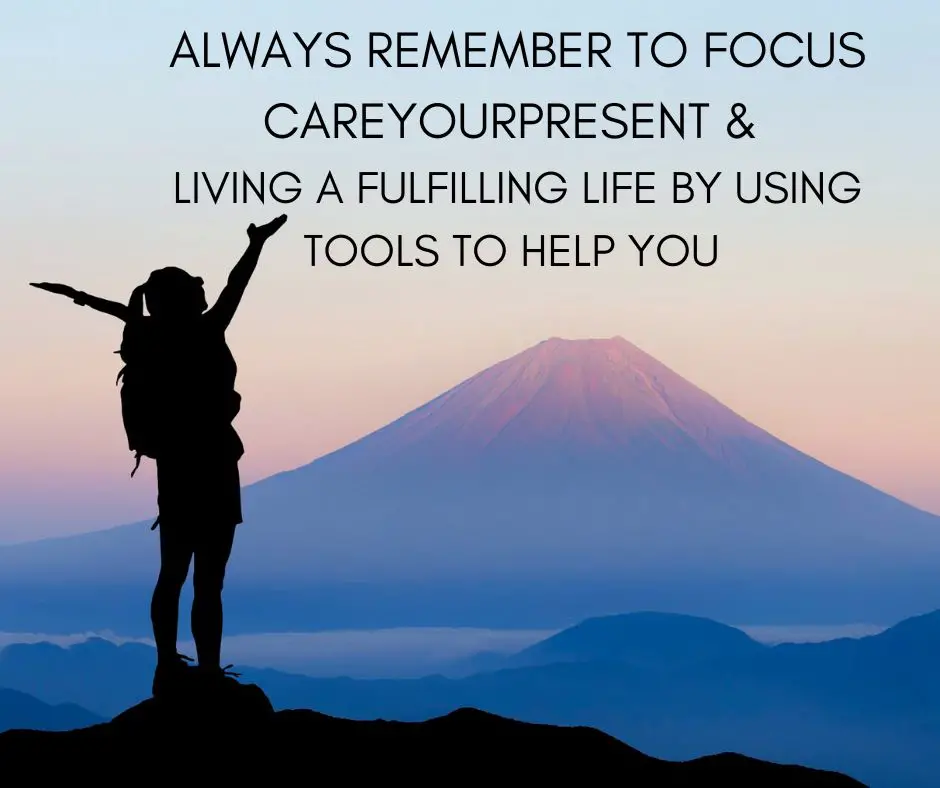 For those who are interested in regular updates of my articles, please join the others to sign up for my free newsletter to has my newest blogposts sent to your mailbox for free!
For real time exclusive updates on market news/life (especially Crypto markets where the news move fast, important news will be shared directly via tweets or telegrams), do also join the platforms below and engage with other like-minded people!
You may also contact me via [email protected].
If you're looking referral codes, do check out my referral and ebook page. Give it a try and who knows? You might end up loving these platforms! To be absolutely fair to all the readers, I am definitely using all these companies and they are useful to me! Likely will be useful to you too!
At the same referral and ebook page, you can also download my free ebooks and other free resources.
For quick references to these resources, you can see below.