It's been a while since I shared about WeBull deal. My last sharing is New Webull Promotion – Get Free Money now! For readers who have been reading my posts for a while, I will not share things that I am not using or things that are not attractive to me personally.
The past WeBull signup welcome deals have not been very attractive to me; hence I have not been sharing about them (my last share was in May 2023). However, the coming deal is very attractive and is live now!
Hence, I must share them now!
Do sign up for it and earn the free money now!
What's the attractive deal?
Simply sign up here and fund ANY amount (S$0.01 also can!), hold for 30 days and get US24-800 worth of free shares! 8 Free shares!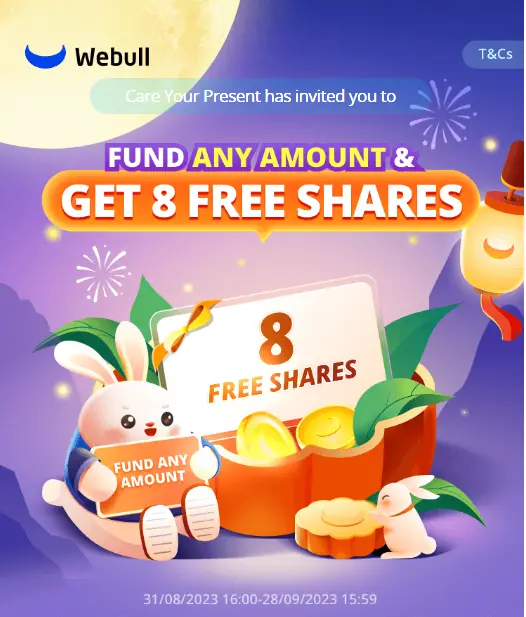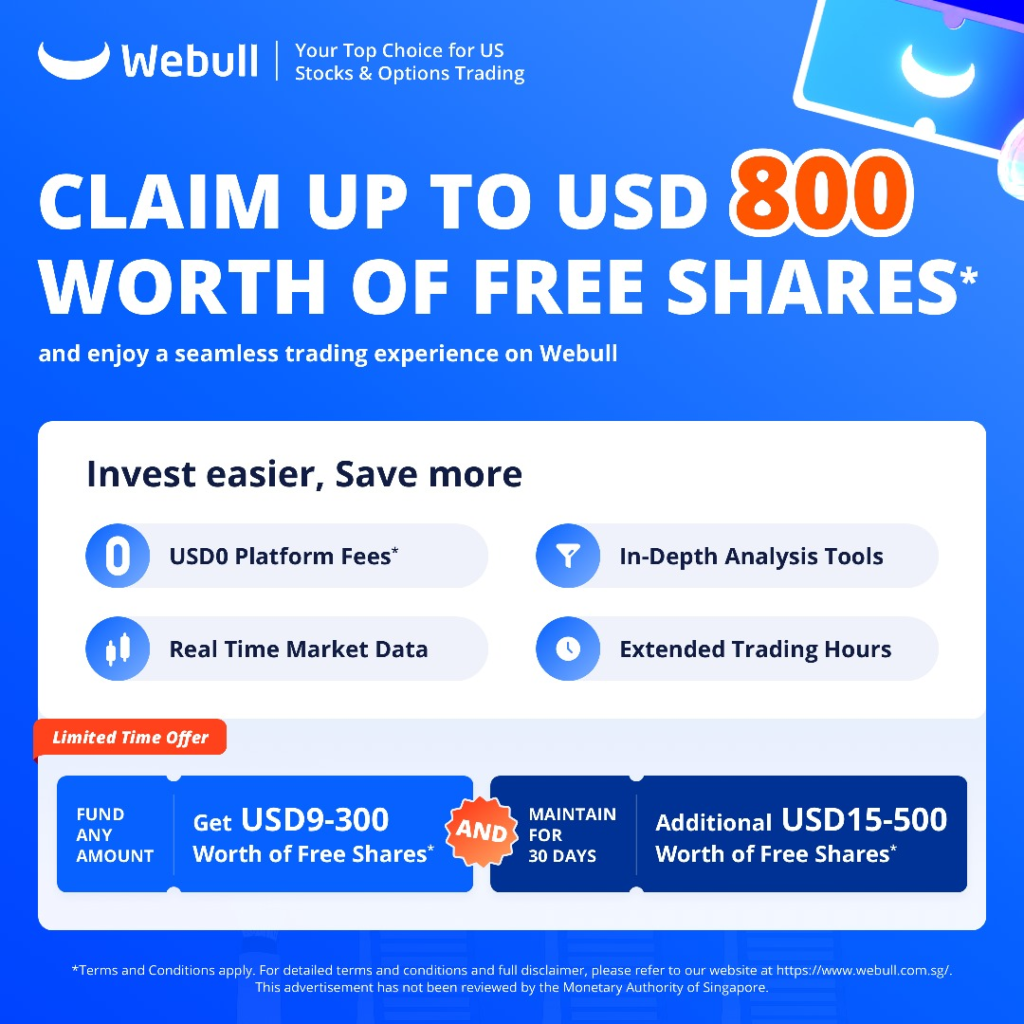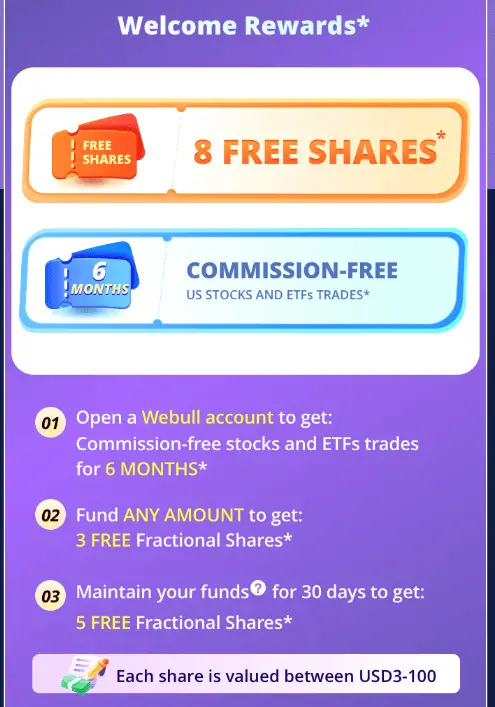 Note: Last day to apply is 28 September 2023, 15.59 Singapore Time!