Free Money are great!
Who doesn't love the thrill of free money? Don't miss out on this incredible opportunity to grab your share of the Free Money while it's still available! As someone who enjoys bringing great things to people, I couldn't wait to share these amazing deals with my readers. I would also introduce a new feature in Weibull at the later part of this article.
In fact, I've personally taken advantage of some fantastic free money and free items recently, and now it's your turn to benefit too! In a world of soaring inflation and the looming risk of recession, every freebie matters more than ever. Imagine how even a single cent could make a significant impact on reducing your family's living costs. With a little bit of savings, freebies, and extra money here and there, you'll be amazed at how much you can slash your family's expenses! Join me in seizing these golden opportunities today!
3 Days Left Only
I have shared this before many times.
You only need to put in S$0.01 to earn at least SGD$70+ worth of free money. Why not? I have already received my $75.16 and got my spouse to apply too and get another $80.47 (she more lucky and get more than me!). In total we get free $150 by using Two Singapore Cents with little efforts, why not?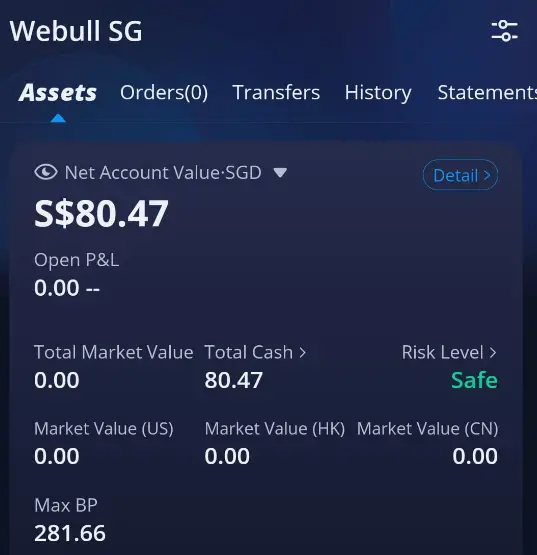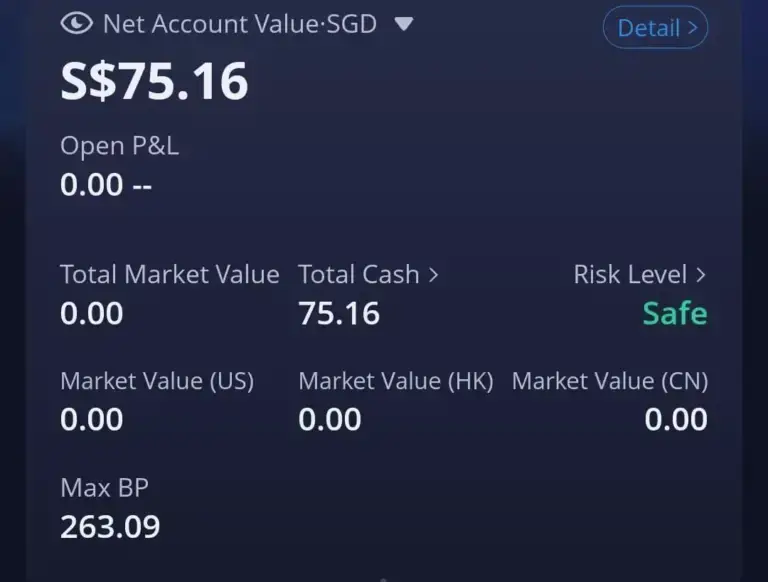 You can refer to my previous post on how to sign up easily! (Webull New Offer: Use S$0.01 to earn US$50 to US$500 and chance to win Tesla Model 3 Car).
For those who want less hassle of referring to previous post above, you can just
Click here to register a new account. After clicking "Sign Up" you will be directed to registration page, just follow the steps accordingly. Remember to fund at least S$0.01 to get the free shares/money after your account is approved!
Do note that the new anniversary deal is up and running until 30 June 2023, 15.59, Singapore Time.
However, for the welcome referral to use S$0.01 to earn US$50 to US$500 will ends on 31 May 2023, 15.59, Singapore Time.
3 days left only!
Thank you to all who have signed up via my referral link.
For those who have signed up, please remember to fund your account with at least S$0.01 to get your free US$50-US$500. There are some readers who have signed up but didn't fund the account with at least S$0.01.
Don't waste it! Get the free money! I don't know if the promotion will be extended or become a new promotion in another form, but don't waste it and get and free money!
New Features for Webull
For those who have been using Webull or plan to use Webull, there is a very new interesting feature that just came to live on 26 May 2023 – Regular Saving Plans, RSP!
Regular Savings Plan is a systematic way of saving by constantly investing in Stocks, ETFs and Mutual Funds of your choice to average out the rise and fall of the market. You can start the plan as low as US$5
This feature currently supports:
– US-listed Stocks
– US-listed ETFs
– SGD & USD Mutual Funds
For more information, you can refer to https://www.webull.com.sg/help/category/123/124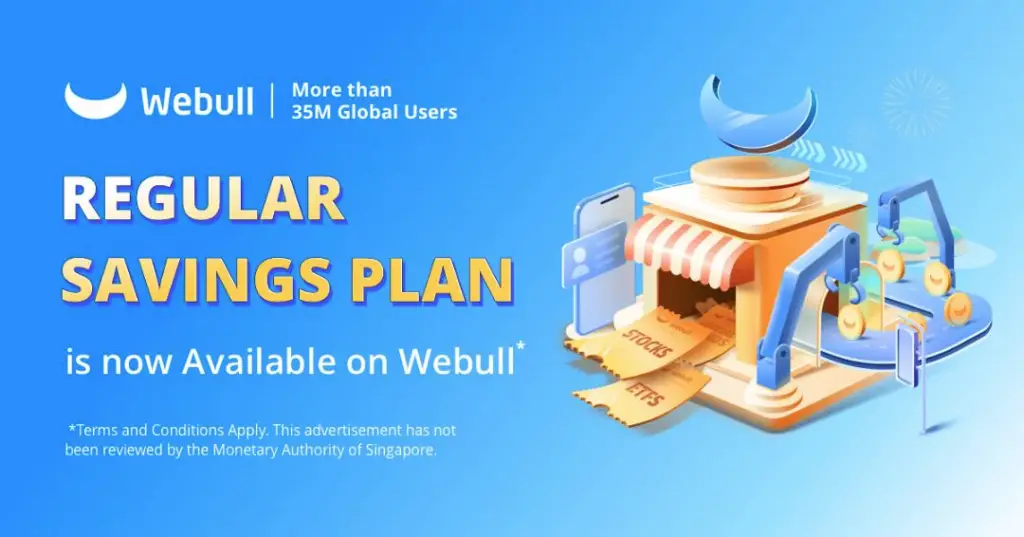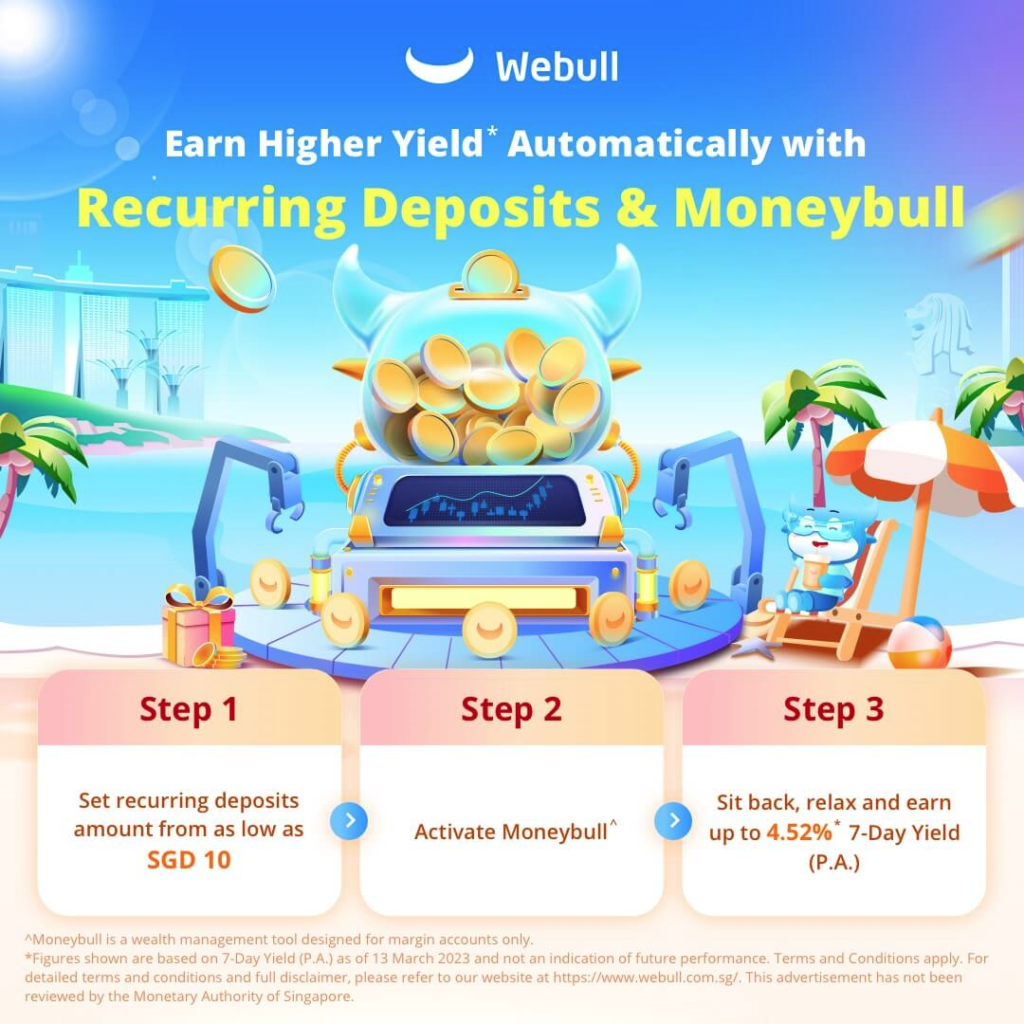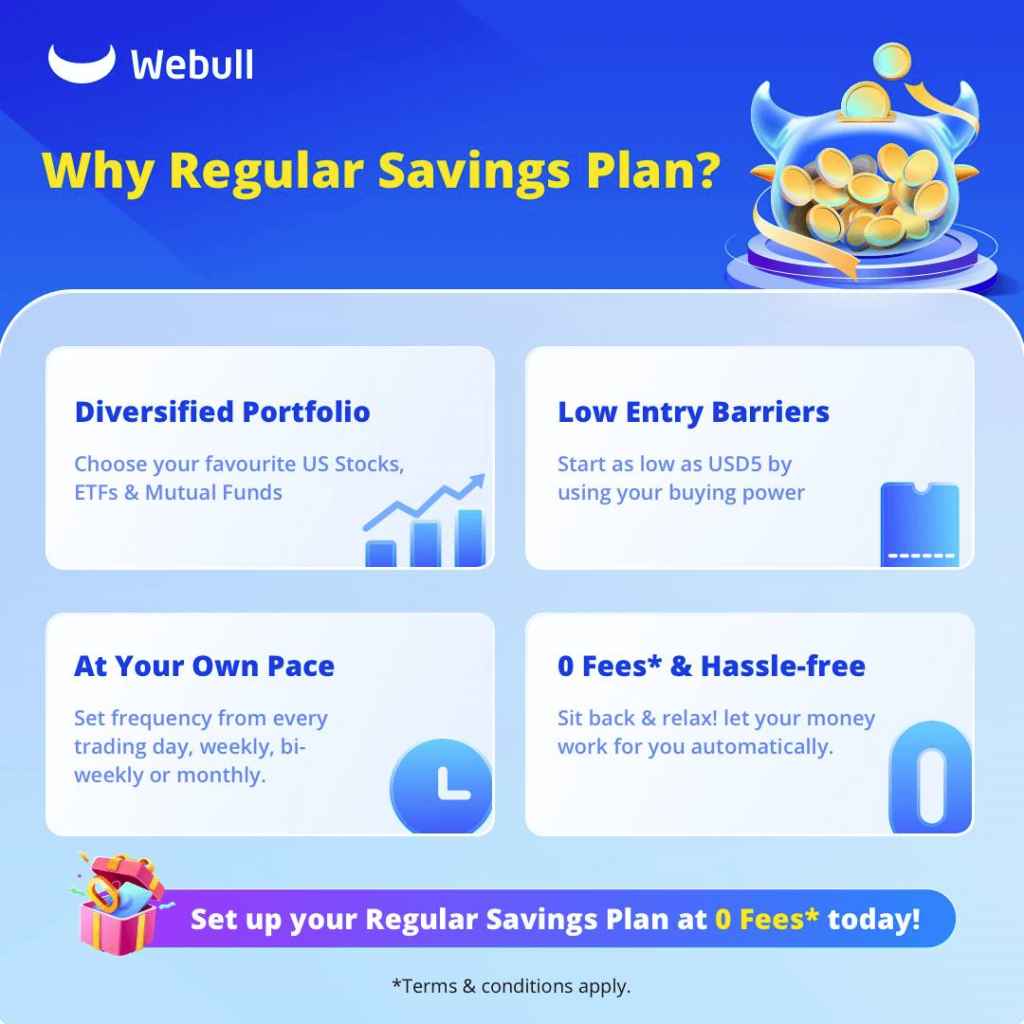 School Holiday – Insurance Lobang
School holiday is coming and I am bringing my family out for a trip. Of course, we need to buy travel insurance. I have bought FWD and seems like there is some discount for those use my referral link. Frankly, I not sure how much discount you will get and what thing I will get for being referral, but for those who are traveling, you might want to consider this!
If you need insurance, use my referral link to get an extra discount: https://www.fwd.com.sg/ref/ddb019e7e093837